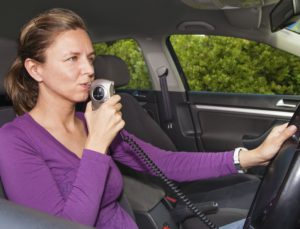 If you've been following our blog over the past few months, you've probably read the stories about the GPS tracking that was available on the newer ignition interlock devices. If you're unfamiliar with the story, it all began last year when the Minnesota Department of Public Safety announced that DUI offenders needed to get an updated ignition interlock system in their vehicles.
Many drivers just figured that the systems were getting old, but in actuality, the new systems were equipped with global positioning system tracking software. Ignition interlock devices are designed to prevent a person from starting their vehicle if they have a blood alcohol concentration above a certain level, but nowhere in the sentencing portion of their DUI trial are they told that their driving habits need to be monitored at all times. Obviously, when drivers and public-interest groups heard about the covert tracking, they questioned whether their fourth amendment protections were being violated.
Dayton Strikes Down Tracking
KSTP first broke the story that the new ignition interlock devices had GPS tracking capabilities, and they have been hounding the Minnesota Department of Public Safety ever since. The Minnesota DPS has continually refused to comment on the GPS tracking capabilities, although the did say that just because the devices have tracking abilities does not mean drivers are being continually monitored. However, it seems to be a mute point now, as Gov. Mark Dayton has signed a bill into law that, effective immediately, stops GPS tracking of individuals in Minnesota who use an ignition interlock device.
"This new law requires companies which install the new ignition interlock systems to notify the users that it has GPS tracking, but the company is not allowed to turn it on unless there is a court order, in rare cases," said Rep. Peggy Scott, (R) Andover, who authored the bill that was signed by Dayton.
By requiring ignition interlock companies to be more up front about the technological capabilities of their devices and when the tracking can be used, Scott hopes to make the whole experience more transparent.
"I think DPS got the message loud and clear, and they understand they can no longer track people's movements electronically, and I also think they know that they should consult the Legislature in the future when they are implementing rule changes that could be considered controversial."