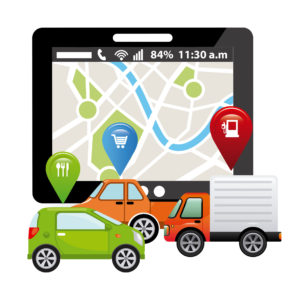 A group of lawyers filed a class-action lawsuit yesterday on behalf of a number of individuals who say they weren't told that the ignition interlock devices they were required to install had GPS tracking capabilities.
As part of a condition from their DUI, offenders were required by law to install an ignition interlock device in their vehicle to maintain certain driving privileges. The point of an interlock system is to prevent a car from starting if the driver has a blood-alcohol content above a certain limit, but the lawsuit claims that the devices also secretly tracked and stored location data – a feature drivers were not told about during installation. In the lawsuit, the plaintiffs say they did not agree to the GPS tracking capabilities as part of their DUI sentence.
"We believe the U.S. Supreme Court has made it abundantly clear in previous rulings that GPS tracking by the government is unconstitutional, and there are only limited instances where it is allowed," said Dan Koewler, an attorney representing the plaintiffs. "And in those instances a search warrant is required."
Ignition Interlock Lawsuit
Tuesday's lawsuit was filed against the Minnesota Department of Public Safety and three manufacturers of ignition interlock systems. In the suit, the plaintiffs argue not only that their information was unknowingly collected, but that their private data may not have been securely stored.
"There is no evidence from DPS that shows they are taking measures to ensure the collected GPS data, which records every move made by the ignition interlock user, is being stored with adequate protection," said Koewler. "We think this is unlawful search under the Fourth Amendment of the Constitution."
One unnamed member of the lawsuit stated that he has owned up to his mistake by installing an ignition interlock system, and the Department of Public Safety should own up for theirs.
"This is not what I agreed to as part of my conviction and sentence, and if I am paying for my mistake then I think they should have to pay for their mistake."
At the moment, two bills are moving through the state Legislature that would put an end to GPS tracking capabilities, and it seems likely one of the bills will be passed. In addition, one interlock manufacturer is suing the Department of Public Safety over a similar GPS tracking issue.
Had the DPS been up front about the tracking capabilities, it likely would have been something that interlock users would have had to agree to as part of their conviction, but instead they kept quiet about the feature, and now they are going to have to own up for their mistake.