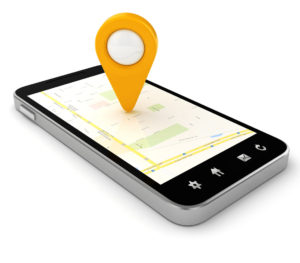 Not too long ago, we shared a piece on our blog about how the Minnesota Department of Public Safety planned on implementing GPS tracking on ignition interlock devices. The ignition interlock devices are designed to prevent someone from getting behind the wheel if they've been drinking, but many, including lawmakers in both parties, believe using location tracking on the devices is invasive and a violation of personal rights to privacy.
Earlier this week, a bi-partisan group issued a statement saying they hope to pass legislation to prevent the GPS tracking from happening. Led by Rep. Peggy Scott, R-Andover, the group said they have drafted a bill that prohibits the use of any ignition interlock devices until the location tracking capabilities have been disabled.
"The commissioner may not establish standards that, directly or indirectly, require devices to utilize or enable location tracking capabilities," a draft of the bill reads. The bill also seeks to remove the Department of Public Safety's ability to be exempt to some rulemaking processes, which is how they passed this measure in the first place. Scott noted that the group was originally given the rulemaking exemption in order to implement the ignition interlock program more quickly, but they were never given authorization to greenlight changes like GPS tracking or requiring location-based software in each model.
DPS Not Backing Down
Scott apparently attempted to get the DPS to drop the regulation in a meeting on Friday with Public Safety Commissioner Mona Dohman, but Dohman gave no indication that the department planned to remove the measure, so Scott and bipartisan lawmakers drafted the bill.
Lawmakers think the newly drafted proposal with pass with ease, as it is expected to receive widespread bipartisan support, especially when you consider the fact that the department passed the measure without going through normal channels and tried to downplay the problem when confronted. Clearly, the move to pass the rule without informing the Legislature puts a serious cloud over lawmakers' ability to trust that the department is acting in the best interest of the public.
Scott concluded by saying she has already scheduled a hearing about the GPS tracking capabilities in January when the House Civil Law and Data Practices committee next meets.