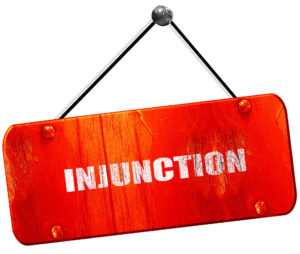 A Hennepin County judge has issued a temporary stop to the installation of ignition interlock devices with GPS tracking capabilities on vehicles of offenders convicted of a DUI.
We've been chronicling this story over the last few weeks, and it's not surprising that we've reached this point. The Minnesota Department of Public Service announced earlier this year that all future ignition interlock devices would need to be outfitted with GPS tracking technologies. This was a law passed by the DPS without going through the normal channels, and when lawmakers and legal minds heard about the new rule, they grew concerned about the potential legal consequences of the technology.
Two weeks ago we shared a story of how there was bi-partisan support for removing the new law, but the DPS said they were not going to back down. Lawmakers took the next step in the process of revoking the law by filing for an injunction, which was granted by a Hennepin County judge on Monday.
"News reports regarding the new, real-time reporting requirement and the potential constitutional issues created by GPS tracking…indicated that the Plaintiff would hold off on beginning to retrofit units until the issue between the legislature and DVS (Division of Motor Vehicle Services) was resolved," the judge said.
4th Amendment Infringement
As we stated back when we first started covering this story, the GPS tracking technology could be seen as an infringement on 4th Amendment rights, which protect against unwarranted searches and seizures. The judge saw the same thing went granting the injunction on Monday, stating "the government's installation of a GPS tracking device on a vehicle without a search warrant is an illegal search under the Fourth Amendment."
The Minnesota DPS has repeatedly stated that they would not personally track or store data related to an offender's whereabouts, but even if that's true, they still don't have legal grounds to track people without their consent. It was an obvious move to strike down the new rule, and many people are pleased that the injunction has been ordered.
"The judge did not mention the constitutional issue just once, but rather three or four times in her ruling, questioning the legality of placing these GPS tracking devices in the cars of people who have not given consent and that's a big deal and a big problem," said State Rep. Peggy Scott, (R) Andover, who chairs the House Civil Law and Data Practices Committee.
Rep. Scott and colleagues plan to hold a legislative hearing this Thursday to discuss the next step in the process of getting this law fully revoked.