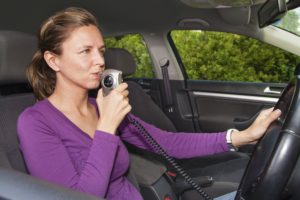 New data from the advocacy group Mothers Against Drunk Driving suggests that ignition interlock devices prevented nearly 350,000 instances of drunk driving in the last year, and more than 2.3 millions instances over the past decade.
If you are familiar with ignition interlock devices, you know that a driver must blow into the device in order to get their vehicle to start. If the driver blows above a 0.08 or a lower threshold imposed by the court, the vehicle will not start, and the device records the failed start attempt in a driver log. All of these failed starts are archived, and MADD was recently able to get their hands on the data.
Wisconsin Has Most Failed Starts
Even though the population of Wisconsin pales in comparison to other larger states, our neighbor to the east registered the most ignition interlock failed starts in the last 12 months. According to the data, Wisconsin had the most failed vehicle starts due to an elevated blood alcohol content of any state in the US, coming in with 37,299 failed starts. California came in second with 35,756 failed starts.
Minnesota came in with the 19th most failed starts, registering 6,290 in the last 12 months. However, it's worth noting that just over half of the states in the US have mandatory ignition interlock laws on the books. In the states where the devices are optional, only a handful of people registered failed starts.
When we step back and look at the data as a whole, it becomes clear just how effective ignition interlock devices are at preventing drunk driving. When looking at the data set over the past decade, we can see that ignition interlock devices have prevented 2,332,323 instances of drunk driving in the United States. Not all of those instances would have ended in a fatal car crash, but some of them certainly would have, so it's clear that these devices have helped save countless lives over the years.
"We now know just how many times people who have already been caught driving drunk — at least once — would be out on the road again, if not for these lifesaving devices," said MADD National President Colleen Sheehey-Church. "Clearly, every state should have laws that require ignition interlocks after the first offense and for at least six months. This gives offenders a second chance, allowing them to continue with their daily lives as long as they don't try to drive drunk again."