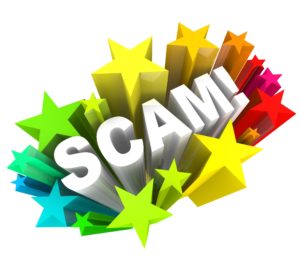 We're less than a week away from the kickoff of the Super Bowl here in Minneapolis, and the Twin Cities certainly have a distinct buzz about them. Hotels around the area are already filling up, and we expect to see a huge influx of people to the area from all corners of the US in the coming days. With this large uptick of outsiders in a small area comes the increased likelihood of crimes and scams. You'd be surpised but during these days, while everyone is enjoying themselves and partying, you will also find an increase in Common Duct Cleaning Scams across the USA. So today, we're going to share some tips for avoiding becoming victimized during Super Bowl Week.
Crime Prevention and Super Bowl Week
You might think a few of these tips are pretty common sense, but they bear repeating because odds are you'll hear stories about all of these issues in the coming days.
1. Don't Let Your Unattended Vehicle Idle – We understand that it's not fun to get in a cold car and wait while it warms up, but leaving your unattended car idling makes it a prime target for car thieves. It only takes a couple of seconds for a thief to steal your car, so don't think you're safe because you'll be back outside in a minute or two. Besides the fact that your car could get stolen, it's actually illegal to let your car warm up unattended, so if a cop spots it, you could be ticketed.
2. Ticket Scams – A ticket to the Super Bowl costs thousands of dollars, which means a number of counterfeiters will be roaming around trying to pass off fake tickets as legitimate in order to make a quick buck. If you're going to buy a ticket, consider spending just a little more and buying from a reputable source like NFL ticket exchange. Also, only hard copy tickets printed on card stock are accepted, so if someone tries to pass off a print at home ticket, you know it's a fake. Also, trust your gut. If the ticket price seems too good to be true, it probably is.
3. Sober Driving – Police will be out in full force looking for drunk drivers this week and during the weekend. A lot of incoming visitors may not have vehicles, but there's going to be a lot more congestion and foot traffic, so don't get behind the wheel if you've been drinking, because one mistake could change your life. Rely on public transportation or call an Uber this week.
4. Walk Away – If you're like a lot of fans, you may have had a hard time getting over the loss to the Eagles, and it hurts, even more, knowing their fan base is going to be invading the city this weekend. If you end up in a bar or at an event with a lot of Eagles fans, remember that getting in an altercation is not worth it. The cops will have no problem placing everybody involved under arrest. Kill them with kindness this week.
5. Sex Trafficking – Finally, the Super Bowl and the week leading up to are a big time for sex trafficking. Minnesota police and sex trafficking groups are encouraging everyone to speak up if they see something suspicious. If you see something that just doesn't feel right, call the police and let them know. Do not try to intervene, but alert the authorities and let them handle the situation.
If you get into a sticky situation this weekend and need legal help, even if you're from out of state, reach out to Avery Appelman and his team at Appelman Law Firm today.