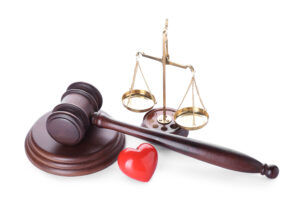 Happy Valentine's Day! However you celebrate, we hope that your day doesn't end in handcuffs. Well, at least not at the police station. Love is in the air, and we wanted to use today's blog to showcase three types of criminal charges that we love to defend clients against. Below, we take a look at three of our favorite types of criminal charges to build defenses against for our clients.
Our Three Favorite Charges To Defend
We defend clients against a wide array of charges each and every day, but here's a closer look at three of our favorite types of cases to work:
1. DWI/DUI – We love the challenge of defending a client against a driving while intoxicated or driving under the influence charge because there are a number of different defense routes a good lawyer can make seem credible based on the circumstances. We can look at all the evidence and focus on the traffic stop, the field sobriety tests, the functionality of the breathalyzer, whether due process was followed throughout the interaction and more. These cases are never straight forward, and being able to carefully choose the best defense out of a number of different options gives us a better chance of earning a favorable outcome for our client.
2. Traffic Citations – Traffic citations are also fun to challenge in court, especially for clients who may never have had a professional in their corner when contesting a traffic citation. Oftentimes these cases come down to a "he said, she said" argument with a police officer, and the courts typically side with police unless a clear and convincing case can be made. Not only do we love picking holes on the officer's story and making that clear and convincing case, but we also like to help people avoid a worst case scenario, and we can usually do that due to our familiarity with the traffic court system.
3. Drug Charges – Finally, we also like to help people facing a drug charge. There are so many aspects that go into a drug charge, including intent, possession and whether or not a search of an individual or their property was conducted within the scope of the law. There is plenty of material that a good defense attorney can use to build a great defense, but we also like helping with these charges because we know that a conviction can seriously affect a person's future. It can impact their ability to get into the school of their dreams, land that promotion or secure an apartment, and we love helping people avoid serious drug convictions and move forward with their life.
If you need help with one of these issues, or you're involved in a different criminal matter that warrants professional attention, reach out to Avery and the team at Appelman Law Firm today at (952) 224-2277.