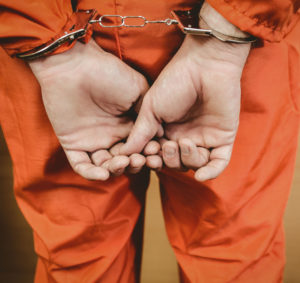 We've been documenting the saga surrounding Minnesota's sex offender civil commitment system for years now, and it appears that no firm resolution is in sight after the Minnesota Supreme Court ruled that they won't hear a challenge to the program's constitutionality.
If you remember from our previous blogs on the subject, Minnesota's current sex offender reformation program is in shambles. The current system operates in a purgatory-like position where sexually dangerous offenders are confined to a treatment facility after they've been released from prison. There's no doubt that individuals deemed sexually dangerous should receive help after their jail time, but the current system lacks a true treatment plan with stages that offenders can progress through. Instead, they are forced to stay in the treatment facility with no definite treatment progression plan, and little hope of ever leaving the program. Minnesota doesn't even require a regular review of cases and individuals to see if they would be eligible for release.
The state says that offenders can easily petition for release by filing out a simple-to-obtain form, and that the ambiguous nature of the program is necessary because they are dealing with dangerous people. Even if the form is easy to obtain and fill out, it doesn't mean that program directors ever grant release. Even though the program is more than 20 years old and is home to 720 residents, only eight individuals have been granted provisional discharge and allowed to live in the community under regular supervision. Only one person has ever been fully discharged from the program.
The program was officially declared unconstitutional in 2015 by U.S. District Judge Donovan Frank, but a three-judge panel reversed that decision in January of this year. Now that the state Supreme Court has refused to hear the case, it appears the offenders will remain in limbo without a steady treatment plan or a realistic chance at ever leaving.
Rehabilitating Sexual Offenders
This is a sticky situation, and it calls into question the notion of Sir William Blackstone, who once wrote, "It is better that ten guilty persons escape, than that one innocent suffer." Blackstone's point is that an innocent man shouldn't be unjustly punished, and that's a widespread belief still today. People tend to give others the benefit of the doubt or second chances, but that doesn't hold true for certain criminal offenders. Nobody really wants to stick their neck out or vouch for a sexual offender. Even if they don't re-offend, you're seen as a sexual predator sympathizer.
Going back to Blackstone's quote, the feeling we get from watching this case play out is that "It is better that nine reformed sexual offenders remain locked away than one potential offender be released." Again, a case can be made that when it comes to sexual predators, it's better to ere on the side of caution and infringe on their rights than to put the public at risk.
But as a society, don't we owe it to ourselves to hold ourselves to a higher standard? Instead of, as one judge already decided, unconstitutionally locking them away, couldn't be really invest in a system that worked tirelessly to reform offenders, helped them progress towards a solid finish line, conditionally released them back into society with strict guidelines, and monitored their behavior to ensure they are never again a threat? It would take time, and it would cost money – two things lawmaker don't want to spend on sexual offenders – but shouldn't we be trying to fix the problem instead of just sweeping it under the rug?
There's no guarantee that the new system would work 100 percent of the time, but there's no guarantee right now that an individual, fed up with the ambiguous program and lack of treatment, won't escape and re-offend. There is no guaranteed fix, but there has to be a better system than just putting them in a facility and hoping the stay quiet until they die. We owe it to ourselves as a society to come up with a better solution, and the Minnesota Supreme Court just decided that they want no part in that solution. That's a shame.