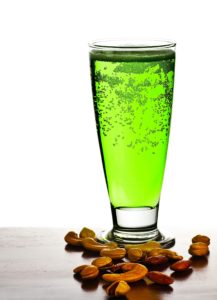 In the movie The Perfect Storm, two storms fronts and a hurricane combine to create the aforementioned "perfect storm" that threatens Greg Clooney, Mark Wahlberg and the rest of the crew on the Andrea Gail. A similar perfect storm is brewing in Minnesota this Friday, but police are taking steps to get out in front and prepare for the storm.
This Friday brings the congruence of three big factors that could make it dangerous to be on the roads. Friday is the start of the weekend, the first round of the NCAA tournament, and it's St. Patrick's Day. All of those factors on their own can lead to more alcohol being consumed, but when they all fall on the same day, it can make for the perfect storm of drunk driving.
Extra DUI Enforcement
In order to get out ahead of the storm, Minnesota police are expected to add extra patrols on the roads throughout the weekend. Per usual, they will be looking for what they call the Fatal Four driving behaviors, which are:
Drunk Driving
Distracted Driving
Speeding
Unbelted Drivers
So if you are planning to go out to a bar or a friend's house to watch the games or celebrate the holiday with some green beer, please plan ahead and make smart decisions as the night goes on. Getting a DUI would certainly put a damper on the festivities, and there could be serious consequences if you hurt someone because of your actions.
However the night unfolds, always remember that you can call Avery Appelman and the team of experienced DUI lawyers at Appelman Law Firm if you run into trouble over the weekend. We answer our phones 24 hours a day, seven days a week, so if you end up in handcuffs, make sure your first call is to our firm. We will come down to the jail at any hour of the night and help secure your release so you don't have to sit in a holding cell for hours or days until you can be seen by a judge.
We hope you don't need us, but we're here if you do. You can reach us a (952) 224-2277 at any time of the day or night. Avery or another team member will pick up and begin working on whatever you need. Have a safe and wonderful weekend! Hopefully the Gophers (and my Wolverines) can keep advancing in the big dance, and hopefully everyone makes smart choices when it comes to alcohol consumption. Have a great St. Patty's Day weekend!