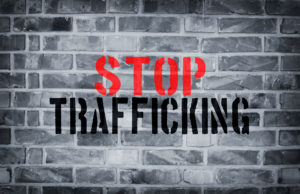 A pair of stories published recently in the Pioneer Press shows that police are committed to cutting down on sex trafficking in Minnesota, but it remains a problem throughout the state.
The first story highlighted how eight more men now face charges for pursuing underage sex through online advertisements after being caught in the Super Bowl sex trafficking sting. Nine individuals were charged the week prior, which brings the total number of people charged during the sting to 17. The majority face charges of engaging in electronic communication relating to or describing conduct with a child, while a couple others have been charged with solicitation of a child or someone believed to be a child through electronic means.
In most of the cases, the men responded to ads posted on Craigslist by undercover agents posing as young women. After the men responded, the agent clearly stated that they were 14 or 15 years old. All of the men charged continued conversing with the undercover agents at this point and made arrangements to meet in person at a North St. Paul apartment to engage in sexual conduct. The men were arrested upon arrival.
The men charged range in age from 23 to 60, including a rabbi at a Jewish learning center in Minneapolis. Some of them said they knew they were meeting with a minor, while others denied knowing the age of the individual. All of them are expected to make their first appearance in court in September.
International Sex Ring
Another story in the Pioneer Press announced that the last of four suspects involved in an international sex trafficking ring that preyed on foreign-born women in Minnesota has pleaded guilty for her role in the operation.
Sophia Wang Navas, 50, pleaded guilty earlier this week in Washington County District Court to one count of racketeering and a second count of aiding and abetting in sex trafficking. According to the criminal complaint, investigators said she helped lead the sex trafficking ring from her base in California.
"We have all heard, and seen, that sex trafficking is prevalent in the metropolitan area," Washington County Attorney Pete Orput said in a statement issued Tuesday. "It has been too long overlooked. These convictions reflect the commitment to go after sex traffickers aggressively."
Investigators said the sex trafficking ring ran from February 2015 to February 2017 and involved nearly 20,000 advertisements for sexual services placed on Backpage.com. Navas coordinated with her point on the ground in Minnesota and North Dakota to find establishments and private homes for women to work out of and to collect money from meet ups. Victims were told they needed to earn at least $800 a day or risk getting fired, and there were reports of robberies, beatings and rape inside the group.
Navas faces up to 12 years in prison when she is sentenced in October.