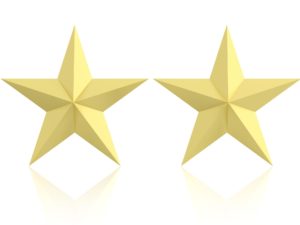 Mothers Against Drunk Driving recently released its national rankings detailing which states are doing the best job when it comes to preventing and enforcing DUI laws, and Minnesota did not earn a very high mark from the group.
According to the interactive map, which you can see here, Minnesota earned a 2-star designation from MADD, which is one of the worst rankings in the country. States could earn up to five stars depending on how they penalized and policed DUIs based on these five categories:
Requiring Ignition Interlocks for all Drunk Driving Offenders
Conducting Sobriety Checkpoints
Enhancing Penalties for DUI Child Endangerment
Participating in No-Refusal Events
Utilizing Administrative License Revocation
Minnesota's DUI Enforcement
According to the MADD system, Minnesota earned a star in Enhanced Penalties for DUI Child Endangerment and Utilizing Administrative License Revocation (immediate confiscation of a drunk driver's license). Minnesota did not earn stars in the other three categories. Here's the statement MADD issued about Minnesota's DUI enforcement:
"Minnesota recently increased the use of ignition interlock by making it an option for all convicted drunk drivers. However, despite their initiative in conducting a pilot program, the state has yet to take the next step of making interlocks mandatory for all convicted drunk drivers. In addition, the state currently limits law enforcement's power to stop drunk driving and protect the public by failing to allow sobriety checkpoints. Minnesota should encourage more no-refusal law enforcement activities to hold drunk driving offenders accountable."
Minnesota wasn't the worst state in the Midwest. Here's a look at how our neighbors and some other Midwestern states fared in MADD's DUI enforcement rankings:
Michigan – 1 Star
South Dakota – 1 Star
Indiana – 2 Stars
Iowa – 2 Stars
North Dakota – 3 Stars
Ohio – 3 Stars
Wisconsin – 3 Stars
Illinois  – 5 Stars
Nebraska – 5 Stars
For more information on the rankings, or to see how the rest of the states rank, how on over to MADD's website and interactive map tool.
The following two tabs change content below.
Avery Appelman
Avery Appelman is a criminal defense lawyer and the founder of Appelman Law Firm. While his practice is primarily recognized for its work with DWI and related offenses, he has 16 years of experience working with clients on drug, assault, theft, traffic, criminal sexual conduct, and prostitution charges.
Latest posts by Avery Appelman (see all)