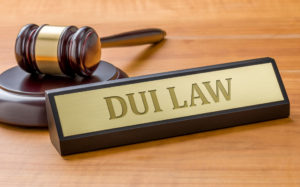 We've talked about DWI courts on the blog in the past, but you can get a refresher by clicking here or we'll give you a quick recap below. DWI courts are an option for repeat DWI offenders without a record of violent crime. The focus of the program is on rehabilitation as opposed to punishment, because repeat offenders have clearly shown that longer potential jail sentences are not a deterrence.
A DWI court involves a number of different stages. After a person submits a guilty plea, they often have to take a chemical dependency evaluation. From there, you'll be enrolled in a personalized DWI rehabilitation program that includes staying sober, learning about the mental and physical effects of alcohol, giving presentations to others about your progress and continuing through program steps until you eventually graduate. You'll still be on probation and may have driving restrictions, but hopefully you'll have won your battle with dependency.
Statistics show that DWI courts reduce recidivism rates by nearly 70 percent, and they save taxpayer money by preventing long jail sentences for individuals who need counseling instead of an extended sentence.
DWI Court Locations
If you've been arrested for DUI multiple times and you or your lawyer believe you may benefit from a DWI court, you can get more information by talking to your lawyer or reaching out to a court in the jurisdiction in which you were arrested. To help with this process, we've listed the contact information for local DWI courts in Minnesota.
Beltrami County – DWI Court
Beltrami County Clerk-Court
600 Minnesota Ave NW # 108
Bemidji, MN 56601
Contact: (218) 333-4120
Crass County – DWI Court
Leech Lake Tribal Court
190 Sailstar Drive NW
Cass Lake, MN 56633
Contact: (218) 335-3682
Crow Wing County – DWI Court
Crow Wing County Judicial Center
213 Laurel St #11
Brainerd, MN 5640
Contact: 218-824-1310
Hennepin County – DWI Court
Hennepin County Government Center
300 South Sixth Street
Minneapolis, MN 55487
Contact: 612-596-9255
Norman County – DWI Court
Norman County Courthouse
16 E 3rd Ave E
Ada, MN 56510
Contact: (218) 784-5458
Otter Trail County – DWI Court
Otter Trail County Courthouse
121 W. Junius Ave.
Fergus Falls, MN 56537
218-998-8500
Pennington County – DWI Court
Pennington County District Courthouse
101 Main Ave. N
Thief River Falls, MN 56701
Contact: (218) 683-7023
Polk County – DWI Court
Polk County Justice Center
816 Marin Ave, Suite 210
Crookston, MN 56716
Contact: (218) 281-2332
Ramsey County – DWI Court
Ramsey County Courthouse
15 West Kellogg Boulevard
St. Paul, MN 55102
Contact: 651-266-9277
Red Lake County – DWI Court
Red Lake County Courthouse
124 Main Ave NW
Red Lake Falls, MN 56750
Contact: (218) 253-4281
Roseau County – DWI Court
Roseau County Courthouse
606 5th Avenue SW, Room 20
Roseau, MN 56751
Contact: 218-463-2541
St. Louis County – DWI Court
Duluth Courthouse
100 North 5th Ave. W
Duluth, MN 55802-1285
Contact: (218) 726-2460
White Earth Nation/Becker County – DWI Court
Becker County Courthouse
913 Lake Ave.
Detroit Lakes, MN 56501
Contact: 218-846-7200 (ext 7245)