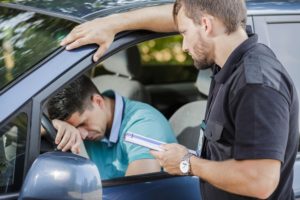 If you're swerving between lanes or speeding down the highway, police have every right to pull you over and assess the situation. But what if your actions aren't so egregious? When are police allowed to pull you over to see if you're under the influence of alcohol, and can police stop someone just because they received an anonymous tip? We answer those questions and more in today's blog.
Traffic Stops in Minnesota
Minnesota law states that a law enforcement officer must possess "reasonable suspicion" that a driver has committed a traffic or criminal violation in order to pull the vehicle over. There is no clear definition of "reasonable suspicion," but an officer must be willing to present their evidence in the court of law. The court will then look at the quantity and quality of the evidence to determine if there existed reasonable suspicion to stop the vehicle. Oftentimes witnessing a traffic violation is enough evidence to create reasonable suspicion, but simply having a "hunch" that a person may be under the influence of alcohol is not enough to meet the standard.
Some common examples of reasonable suspicion include witnessing:
Reckless driving
Speeding
Cross the center line
Failure to signal
Failure to yield or stop
License plate not visible or illuminated
Head light or tail light not working
Driving with a flat tire
Once an officer has reasonable suspicion that a driver has committed a traffic violation, they can stop the vehicle and talk with the driver. From there, they are looking for probable cause to place a suspected drunk driver under arrest. Factors that might influence probable cause include bloodshot eyes, the smell of alcohol, slurred speech and difficulty concentrating.
Anonymous Tips
What if a concerned citizen calls police to report a suspected drunk driver or traffic infraction? Does an anonymous tip break the threshold of reasonable suspicion? As you might have guessed, it's not as simple as a yes or no answer.
Minnesota law says that 911 tips are considered "reliable hearsay," which doesn't equate directly to "reasonable suspicion." Instead, it plays into the totality of the circumstances, which means the court will consider a number of relevant factors to determine whether reasonable suspicion exists. They will consider the following factors:
The identity and whereabouts of the caller (because they may need to be held accountable).
The credibility of the informant.
The existence of corroborating information and a demonstrated basis for the informant's knowledge.
In general, a tipster who is willing to identify themselves with name and contact information, and who is of clear and sound mind, is considered a reliable witness, and their tip absent any other police observation may be enough for an officer to conduct a legal traffic stop. Conversely, if the tipster opts to remain anonymous, this is typically not enough evidence in and of itself to meet the reasonable suspicion threshold, and an officer normally must make an independent observation of criminal activity to validate a traffic stop.
So if you believe you were unjustly stopped by a police officer and given a citation or placed under arrest, contact a Minnesota criminal defense attorney. We will walk through all the circumstances of your arrest and determine if we can challenge the validity of the stop based on the lack of reasonable suspicion. Contact Appelman Law Firm today.