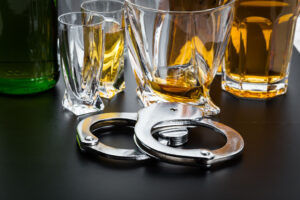 If you wake up in your bed the morning after a night of drinking, you may think that you're in the clear in terms of a DWI. But is that really the case? You may be surprised to learn that we've handled and heard of cases where an individual ended up earning a DWI the day after drinking. We take a closer look at next day DWIs and "DWI After The Fact" in Minnesota.
Next Day DWI
You're not in the clear to drive after a night of drinking just because you fell asleep for a few hours or the sun has come up in the morning. It's entirely possible that if you get in your vehicle the night after drinking that you'll still meet the legal definition for being intoxicated. A standard beer or glass of wine raises our blood alcohol level roughly 0.02, and and our bodies can metabolize alcohol at about 0.02 an hour, meaning that if you were to chug a beer, your body would need about an hour for your BAC to get back to 0.00.
And while it's important to realize that those numbers are just estimates, as drinks can be more alcoholic and people metabolize alcohol at different rates, it can be easy to see how you could still be over the legal limit the day after drinking. If you're heavily intoxicated by the end of the night, and you only sleep a few hours before getting in your car and driving somewhere, you can easily end up with a DWI if you're pulled over by police and they have you submit to a breathalyzer. You're not in the clear just because you slept, showered and drank a cup of coffee. Time is the only thing that will help you sober up, and if not enough time has passed, you can earn a DWI the next day if you get behind the wheel.
Next, let's talk about a DWI after the fact. Let's say that you drank the night before and drove home. Someone called in your vehicle for swerving and police caught up with you the next day. By now, you're under the legal limit. Can police arrest you for DWI after the fact, even if you're no longer drunk?
In most instances, this is not enough evidence to suggest that the prosecution would feel confident moving forward with a case. Someone calling in a bad driver is not enough evidence to arrest someone for drunk driving after the fact. However, there may be rare situations where there is a mountain of evidence against you, and police may attempt to arrest you for DWI the next day. Again, this is very rare, but let's run through an example.
Let's say that you're driving home one night from the bar after getting very intoxicated. You're a half mile from home when you lose control of your vehicle and crash into a cornfield. Instead of calling the police, you decide to walk home and deal with the car situation tomorrow. When the sun comes up, another driver sees your vehicle in the cornfield and alerts police. They arrive on scene, run your license plate, get your address and pay you a visit. If you are still intoxicated and admit to crashing your vehicle, there's a chance that the'll hit you with a DWI on top of some other charges.
Things get murkier if you're no longer under the influence or you keep your mouth shut, but if the totality of evidence suggests that you were driving drunk, it's not impossible for police to bring charges even if they didn't pull you over on the night in question. A good lawyer will be a huge asset if you ever find yourself in this situation, or in the event that you're facing a more standard DWI. If you'd like to connect with one, give Avery and the team at Appelman Law Firm a call today at (952) 224-2277.