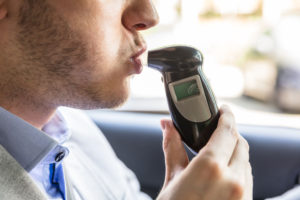 A DUI is a costly mistake, and while the fines and court fees may get most of the attention, their are plenty of hidden costs associated with a drunk driving charge. We've discussed how your car insurance premiums can skyrocket after a drunk driving conviction, but another car-related cost can also come as a surprise for those convicted of a DUI. We're talking of course about the cost of an ignition interlock device (IID).
Many people assume that there is just one set price for the IID, but that's not the case. Aside from the costs associated with installing and removing the product, you'll also pay monthly rental and monitoring costs. This can add up in a hurry, and we've had clients ask if they can receive financial assistance to help offset some of the costs. In today's blog, we explain how you can get help paying for your IID fees.
Financial Assistance For My Ignition Interlock Device
Minnesota does offer financial assistance to help cover some of your ignition interlock device costs, but they don't just hand them out to everyone. You need to qualify for financial assistance. In order to be considered for financial assistance, you need to have a probation officer. Once you're been assigned a probation officer, you'll want to reach out to them to get more information about applying for financial assistance. We've been unable to find the forms online, but your probation officer should be able to provide you with an application for the ignition interlock device financial assistance program.
Eligibility to the program really comes down to your financial stability and the ability to pay the required costs. If your annual incomes is less than 150% of the Federal Poverty Guidelines, you may be entitled to receive financial assistance for your IID. This typically pays around 50 percent of the costs, meaning you'll still be on the hook for the other half of the costs if you want to continue driving legally after your DUI conviction, but this program can save you a couple hundred dollars or more depending on how long you are required to have the device installed in your vehicle.
Of course, you can also try to avoid paying these IID costs altogether by challenging the original DUI with the help of a criminal defense attorney like Avery Appelman. He'll be able to challenge the original traffic stop, the state's evidence and any other parts of the case that could help put you in a better light with the court. As we've explained in the past, hiring a lawyer can help you save thousands of dollars by avoiding fines and related costs. So if you need help with any aspect of your DUI case, from the beginning to your IID installation, reach out to Avery and the team at Appelman Law Firm today for more information.