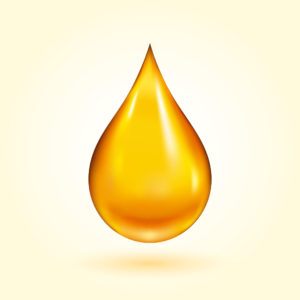 Minnesota's "Not A Drop" law states that it is illegal for any person under the age of 21 to operate a motor vehicle after consuming any amount of alcohol. Even if it's just one beer and you're nowhere near the 0.08 threshold, you can still be ticketed if you're caught driving with alcohol in your system and you're under the age of 21. Here's a closer look at the potential punishments and legal defenses.
Potential Not A Drop Penalties
Under the law, police have the right to suspend your driver's license if you are caught driving with alcohol in your system and you're under the age of 21, even if you're not above a 0.08. However, this won't necessarily happen the moment that you are pulled over by police. The law states that if the driver submits to a Breathalyzer test, and if the test results show that you are above 0.00 but below 0.08, your driver's license may not be revoked immediately.
That being said, there's still a decent chance that it will be suspended down the road. If you are later found guilty of Minnesota's Not A Drop law, your license will be suspended for 30 days, and you'll have to pay a $20 fee to get your license reinstated. For second offenses, your license will be suspended for 180 days, and you'll have to pay another $20 reinstatement fee.
It's also worth noting that violation of the Not A Drop law is a misdemeanor offense, which means you'll face a potential fine of up to $1,000 and up to 90 days in jail. Unless you cause an accident or injure someone, most first and even second offense Not A Drop violations only carry fines, not jail time, but it also depends on your criminal past.
Contesting A Not A Drop Ticket
Contesting a Not A Drop ticket is tough, because if you do blow into the breathalyzer and it shows an elevated reading, you're going to have an uphill battle in court. If possible, reach out to an attorney before you blow into the breathalyzer. Here's why. For starters, if there's a decent chance that you will blow above a 0.08, your lawyer may advise you not to blow. You will earn additional testing refusal charges and your driver's license will be suspended, but it may make it easier to defend against a DUI charge if the state decides to charge you with a DUI. Your lawyer can best advise you in the moment as to your best course of action.
If you don't get a DUI and are only charged with a Not A Drop violation, your lawyer can help fight your ticket in court. There's a chance that mouthwash or medication produced a small reading, or maybe there were other factors at play. Your lawyer may also argue the reliability of the breath test – it all depends on the specifics of your case. Fighting a Not A Drop citation is important because odds are you need your vehicle to get to and from school or a job, so the loss of your driver's license can have major consequences. Let Avery and his team challenge the charge on your behalf.
Avery offers a free case strategy session where you can sit down with a lawyer and talk about your legal options. If you like what you hear and want to hire Avery as your lawyer, you can do so after this meeting. To set that up, click here or call his office at (952) 244-2277.