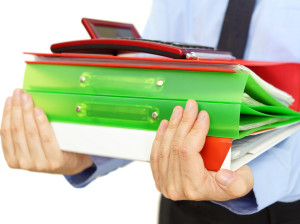 Stealing from work can have far reaching consequences. Not only can it cost you your job, but it can also lead to criminal charges. Today, we're going to take a closer look at the consequences of stealing from work in Minnesota.
Petty Theft in Minnesota
We're all guilty of stealing company time at one point or another in the form of daydreaming or taking an extra 10 minutes on your lunch break, but none of those actions will result in criminal charges. But, when you take it a few steps further and steal physical items or money from the office, you're committing petty theft. Here's a closer look at how Minnesota defines petty theft.
A person commits petty theft under Minnesota law when he or she:
Intentionally takes, uses, transfers, conceals or retains possession of property belonging to another, with the intent to permanently deprive the owner of the property.
obtains possession, custody, or title to property or services by intentionally deceiving another person with a false representation.
Files a false medical claim.
Finds lost property but makes no reasonable attempt to restore it to its owner.
Leases or rents personal property but fails to return the property or pay for the property.
Intentionally deprives another of a lawful charge for cable television or telecommunications service, or
As you can see, the crime of petty theft isn't isolated to just stealing work supplies, it applies to any situation where you are trying to illegally obtain possession of items or services without permission or legally acquiring the goods. Odds are the company isn't going to come after you if you take a pen or two home from the office, but if you're caught taking reams of paper or food designated for customers, you can can be fired and charged with petty theft.
Classifications of Petty Theft Offenses in Minnesota
Petty theft charges and potential penalties vary based on the value of the goods or services taken. Here's a look at how Minnesota prosecutes petty theft.
Property Valued at Less than $500
Stealing property valued at less than $500 is considered petty theft and is punishable by up to 90 days in jail and fines up to $1,000.
Property Valued Between $500 and $1,000
If the stolen property is valued between $500 and $1,000, and the person doesn't have a previous theft on their record, a person can be punished by a fine up to $3,000 and/or imprisonment for up to a year.
Property Valued Between $1,000 and $5,000
A theft valued between $1,000 and $5,000 is punishable by imprisonment of no more than five years and fines not in excess of $10,000. A person can also be charged at this level if they steal property valued between $500 and $1,000 if they have a previous theft conviction within the last five years.
Property Valued Between $5,000 and $35,000
This is punishable by up to 10 years in jail and fines not exceeding $20,000.
Property Valued at More Than $35,000
Stealing property valued at more than $35,000 is punishable by up to 20 years in prison and fines up to $100,000.
In any of the above incidents, the person who commits the theft may also be held civilly liable to the owner of the property for the value of the stolen items. In any instance, getting caught stealing from work can cost you your job, your freedom and your bank account, so always hire a criminal defense attorney if you are charged with a theft crime.