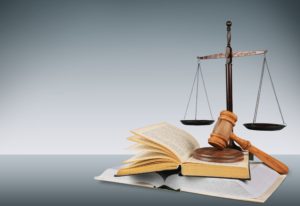 In the wake of preventable deaths, Minnesota lawmakers are considering making changes to the state's drunk driving and distracted driving laws. We take a closer look at both proposed changes below.
Distracted Driving Penalties
The first bill is attempting to increase penalties for individuals who cause great bodily harm or death when using a cell phone behind the wheel. Under the current law, most individuals who are found guilty of causing a serious car crash while using a cell phone get a relatively light jail sentence because the crime falls under the category of distracted driving. In order for that charge to be upgraded to a felony, prosecutors must prove beyond a reasonable doubt that the cell phone was the key factor in the crash, not just a contributing factor. That distinction is often hard to prove, especially when other factors like speed or traffic congestion often also play a role.
The current proposal, which is being championed by State Rep. Keith Franke, R-Cottage Grove, would make these types of crashes a low-level felony similar to the current DUI penalties in Minnesota.
"Because just about everybody now has a cell phone and brings it with them just about everywhere they go, we need to have the laws, and the penalties, adjusted to catch up with the technology and make it a true deterrent like DUI laws, rather than just a simple citation," Franke said. "That's what my bill does. It allows prosecutors to charge a low-level felony when a cell phone or electronic device is a contributing factor when a car accident causes great bodily harm or death. It no longer has to be the direct cause of the accident."
Rep Franke was moved to draft the bill after hearing from Ryan Verdeck, whose wife Penny was killed by a distracted driver while she was riding her bike. The 19-year-old driver was sentenced to just 30 days in jail for her role in the accident. Rep. Franke plans to introduce the bill sometime before the start of the next legislative session, which begins on February 20.
Snowmobiling After A DUI
The second change looks to put restrictions on who can operate motorized vehicles after a DUI conviction. The potential change comes after an 8-year-old boy was struck and killed by a snowmobile operator who was driving under the influence of alcohol.
The driver was operating a snowmobile despite the fact that his driver's license was revoked. That's because under Minnesota law, a person doesn't need a valid driver's license in order to operate a snowmobile. Instead, they just need to pass a safety training course and pay a registration fee.
"I think the laws in Minnesota should be harsher than they are," said Ellie Geisenkoetter, the mother of the boy who was killed. "There's no reason he should've been on a motor vehicle."
State Rep. Dan Fabian, R-Roseau, said lawmakers are open to reviewing the snowmobiling license laws to prevent others from getting behind the wheel of a snowmobile when they're not legally allowed to drive a car.