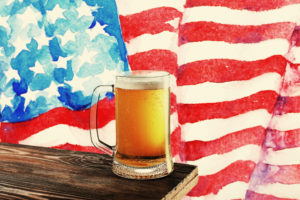 The Fourth of July holiday is statistically one of the most dangerous weekends on Minnesota roads when it comes to drinking and driving. Police know this, and they hope to help keep sober drivers safe by conducting extra DUI patrols this weekend.
The extra enforcement won't take place on the Fourth of July, but that doesn't mean that police won't be keeping a close eye on the roads on the actual holiday. Instead, the added DUI enforcement will run from July 6 through July 22.
"With so many ride-share programs available, it's frustrating to know many people continue to get behind the wheel after drinking," said Lt. Tiffani Nielson of the Minnesota State Patrol. "A DWI can change your life forever. Whether it's financially or carrying the burden of taking a life, it's not worth it. Line up a sober ride and celebrate the holiday responsibly."
Deadly Holiday Weekend
According to statistics from the Minnesota Department of Public Safety, law enforcement agencies made an average of 3.9 DUI arrests during the Fourth of July holiday weekend over the last five years. That makes it one of the most dangerous weekends on the road, outpacing other holidays like St. Patrick's Day or Labor Day.
Just remember to plan a sober ride if you're going to go boating or drive somewhere to catch a fireworks show this weekend. Police will be on the lookout for driving violations, suspicious driving behaviors, and malfunctioning vehicle systems, and you can be sure that they won't be giving warnings to anyone who is under the influence.
At the end of the day, plan ahead and make good decisions. If you end up in a situation where you or a friend end up in trouble, make sure you reach out to legal representation. We answer our phones 24/7 throughout the Fourth of July holiday weekend, and we've helped secure release for countless individuals who have found themselves in handcuffs on the holiday weekend.
At Appelman Law Firm, we'll work hard to make sure your rights aren't infringed upon. You do not have to face charges on your own. Trust your legal defense to professionals who have beaten the system time and time again. For more information or to get help for your case, reach out to the lawyers at Appelman Law Firm by calling (952) 224-2277 today.