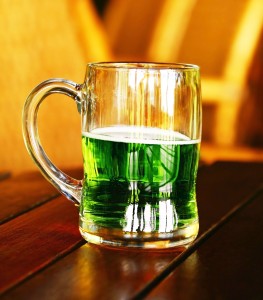 Between the first day of March Madness and the St. Patrick's Day holiday, millions of Americans will likely show up to work on Friday nursing a bit of a hangover and a busted bracket. For some, the fact that St. Patty's Day and the opening day of March Madness fall on the same day is the perfect storm of fun and excitement, but it can also be a recipe for disaster. Many people will watch the games and celebrate the Irish holiday with a beer in their hand, but that can be problematic if they are going to be driving later in the night.
The Minnesota State Police aren't oblivious to holiday and sport trends when it comes to drinking and driving, that's why they are expected to have a heightened presence on Minnesota roads in an effort to cut down on drunk driving. Minnesota has had similar DUI enforcements on the roads during the St. Patrick's Day weekend in the past, but with the added factor of the first two rounds of the NCAA tournament, you can bet the police will be keeping a close eye on the roads.
Avoiding A St. Patty's Day DUI
We've shared some tips for avoiding a St. Patrick's Day DUI on the blog in the past, but it's probably a good time for a refresher. Before we dive into the tips, we also want to share this announcement from the Metro Transit in the Greater Twin Cities Area:
In an effort to cut down on drinking and driving, Miller Lite is teaming up with the Metro Transit system to offer free rides tonight from 6 p.m. to 3 a.m. For more information on the program, or to plan out your route, check out this page on the Metro Transit website.
Aside from taking free public transportation, here are some other tips to keep in mind if you plan on celebrating tonight:
Designate a sober driver
Take a cab or an Uber
Stay within walking distance of your home
Plan to stay over at a friend's house
If you plan to walk home after a night out, be sure to pack a jacket for the walk home. It's supposed to get down to about 25 degrees tonight, so you won't want to be walking home in just a green T-shirt. And as always, if you get in a pinch and need the assistance of an attorney, don't hesitate to give Appelman Law Firm a call at (952)-224-2277. We will be answering phone calls 24-7 throughout these next four days, so make us your first call if you see the flashing red and blue lights.
Have a safe and fun filled next couple of days!