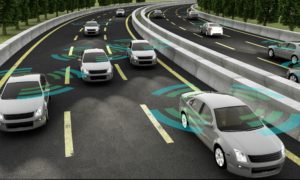 Self driving cars may be the way of the future, but there are plenty of rules and regulations we need to sort out before these self driving options become the norm. California is ahead of the technological curve when it comes to autonomous vehicles, and they actually have legislation in place that allows self driving cars to legally operate on the road. However, just because your car is on autopilot doesn't mean that you are exempt from standard regulations that would apply to a normal driver.
A driver in Palo Alto learned that lesson the hard way over the weekend when he was arrested and charged with driving under the influence. The man was driving a Tesla, which has self driving capabilities, and he claims he had engaged the autopilot feature before deciding to take a snooze behind the wheel.
According to police, officers attempted to conduct a traffic stop at 3:30 a.m. but the vehicle would not slow down. An officer pulled in front of the self driving vehicle and slowed his speed to 30 miles per hour, at which time the sleeping driver claimed to have woken up. The driver then stopped the vehicle at a gas station, where he spoke to officers and was eventually charged with driving under the influence.
DUI and Self Driving Cars
So while it is legal to ride behind the wheel in California while a car is engaged in autopilot, the law also states that the driver is liable for any actions performed by the vehicle while they have it engaged in autopilot. It also requires that drivers be capable of taking over controls of the vehicle should the car need to be taken off autopilot. Thus, because the driver had a BAC above the legal driving limit and would not have been legally able to operate the vehicle if taken off autopilot, he was in violation of the state's DUI law.
This is the second time officers in California have stopped a person who was allegedly sleeping behind the wheel while their Tesla was on autopilot.
Look for legislation to be the focal point of self driving and remote driving vehicles in the near future. As more of these autonomous vehicles hit the roads, we're going to need clear laws that governs what is and what isn't legal. For the time being, don't assume that autopilot means you're free of your obligations as a driver. If you can't legally drive a vehicle, you can't legally ride as the driver in an autonomous vehicle.