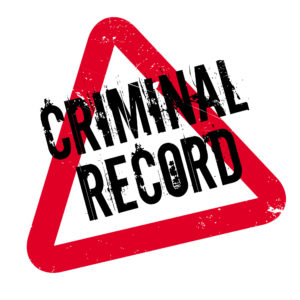 A public criminal record can make it difficult for you to land that job or be approved for that rental agreement. If you've committed to making better choices, there's no reason why a past mistake should have a significant impact on your future. To help keep mistakes in the past, Minnesota offers the option to get your public criminal record sealed or expunged. Below, we take a look at what crimes are eligible to be sealed and expunged, and how you can complete that process in Minnesota.
Record Expungment
Depending on your situation, you may be eligible to have your arrest record sealed (hidden from the public) or expunged (deleted from the record). Here are some factors that allow you to petition to have your record expunged:
If you have had no gross misdemeanor or felony convictions for ten years prior to your arrest.
If you have completed a diversion program or stay of adjudication, and you haven't committed another offense within a year of completion. Petty misdemeanor and misdemeanor convictions are subject to two years from the completion of a sentence, while that period extends to four years for gross misdemeanors and five years for certain specific low-level felonies.
It's also worth noting that individuals convicted of sex crimes, homicide or other violent offenses will not be eligible for record expungement. You can check with a criminal defense attorney to see if your record an be expunged.
Sealed Record
Additionally, you can also seek to have your criminal record sealed. If any of the following factors are present, you can have your criminal record sealed in Minnesota:
If you didn't plead guilty or were never found guilty, you can petition to have the court records and police reports sealed.
If you were arrested but never charged, or if the criminal charges were dropped, your arrest record may be sealed.
If you pled guilty or were convicted, you may be eligible to petition for the court records to be sealed, but the police record will typically remain available for public view.
Getting your record sealed or expunged isn't all that easy of a process, which is why we've helped numerous clients fill out the right paperwork and get the proper forms notorized. If you need assistance getting your criminal record sealed or expunged, reach out to the experienced criminal defense attorneys at Appelman Law Firm today.