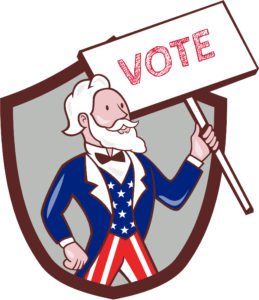 We just want to provide our readers with a quick update on The Expert Institute's Best Legal Blog contest. We have some good news, but we're not done yet. With less than two weeks remaining in the contest, we sit in 1st place in the criminal law category and 9th place in the overall standings.
It's awesome that you've helped us reach the top spot in the criminal law category, but we'd love it if we could continue to push towards a high finish in the overall competition. So once again, we're asking you to take 30 seconds to vote for Appelman Law Firm. Here's how to vote.
How To Vote
1. Click this link, which will take you to our page on The Expert Institute's website.
2. Click on a social platform to log into, either Google, Twitter or LinkedIn. Sign in.
3. The page will reload, and you'll be able to click the Thumb's Up, and that will cast your vote!
That's it, that's all you need to do in order to vast a vote for our firm! We're so thankful to all of you who have already cast votes, and we're hoping more of you will do the same and we can crack into the Top 5 overall! We'll provide another update as the contest draws to a close in two weeks, but for now, thanks for your help and please consider helping your friends and family vote!
Best,
Avery Appelman