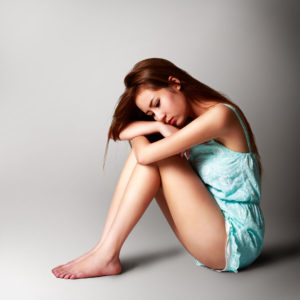 The following guest post was written by our friends at Michelle Bell Law. If you find yourself in legal trouble in Phoenix, Arizona, give Michelle and her team a call.
In any work that we do, we encounter clients who are more demanding than most, and others are downright rude. Still, we try to put up with their behavior because they are clients after all. Tolerating difficult clients is an inevitable part of doing business. We deal with them the best way we can to get business done.
A sexually abusive client, however, is an entirely different story.
The idea of clients sexually assaulting people engaged in business with them is nothing new. There are clients who take advantage of the power they have over men and women seeking their patronage. This is an especially difficult situation when your business involves trading sexual favors for money or goods. So what happens if a client crosses a line and you are sexually assaulted? What are your legal options?
Defining Sexual Assault
Sexual assault is any unwanted sexual act committed by one person to another. A kiss or touch of a sexual nature or forced vaginal or anal penetration without your consent qualifies as sexual assault. You can consider yourself a victim of sexual assault by your client if he or she forced, threatened, intimidated or coerced you into doing something sexual without your consent. Some purveyors of escorts or prostitutes incorrectly assume that payment gives them full freedom to do what they want, but this is not the case.
During a sexual encounter with a hired individual, prices are set and an act or duration is decided upon before any action takes place. If payment is for a specific sexual act, than it's pretty easy to determine when a person crosses the line. If a duration is paid for, there is still usually a discussion about what is or isn't on the table. If, after these guidelines have been set, a client physically or sexually abuses the escort, that is still considered assault, even though the tryst in and of itself is illegal.
If you believe you have been sexually or physically assaulted, you should remember that you have legal options. If you wish to seek punishment against the perpetrator, filing criminal charges is your number one option.
Your Legal Options
Your sexual assault case begins with making a report to law enforcement. This may seem extremely intimidating, especially since you were in a compromising situation when the assault occurred. If you are afraid to go to the police, there are other places you can reach out to that can help you along the way. There are women's shelters, sexual assault centers, and prosecution or defense attorneys that can help you figure out if you have a case or how best to report the crime to law enforcement. If you are simply looking for counseling or health services, we can also help point you in the right direction to ensure you aren't continually victimized.
At the end of the day, it's important to remember that you always have options. Come talk to us if you need assistance. We can help point you in the right direction and ensure you get justice.
The following two tabs change content below.
Avery Appelman
Avery Appelman is a criminal defense lawyer and the founder of Appelman Law Firm. While his practice is primarily recognized for its work with DWI and related offenses, he has 16 years of experience working with clients on drug, assault, theft, traffic, criminal sexual conduct, and prostitution charges.
Latest posts by Avery Appelman (see all)