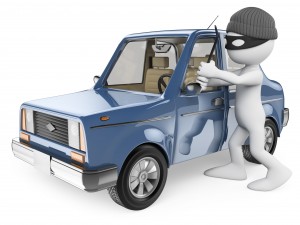 It's becoming a daily scene in Minneapolis – A driver goes outside to start their car in hopes that it will warm up for a bit before they have to head to work, only to find that when they come back outside to get in the car, their vehicle is long gone.
According to a recent news release by the Minneapolis Police Department, there were nearly 700 car thefts in Minneapolis in January alone. Police say the city averaged just over 22 car thefts a day in January, which marks a 55 percent increase over the same time period last year.
Police say that the majority of automobile thefts were crimes of opportunity where the perpetrator capitalized on a vehicle that was running and left unattended. However, there were also 33 reports of carjackings in Minneapolis in January, and 260 reports of thefts from a motor vehicle. Police say that although car thefts are up, carjackings are down about 65 percent over the last three months, which coincides with a recent campaign called "Operation Endeavor" that aimed to decrease carjackings across the city.
Preventing Automobile Theft In The Twin Cities
Thousands of cars will be stolen in Minneapolis and the greater Twin Cities metro area this year, and it's important that you take some steps to keep yourself from becoming a victim. For starters, never leave your car unattended while it's running. You may think that it's safe because it's in your driveway or your open garage, but a thief only needs a couple of seconds to make off with your ride and to cause you a major headache. Don't leave you car running and unattended to let it warm up in the winter or to run inside the gas station for a snack, because you're providing thieves with the opportunity they need.
Also, be mindful of what you keep in plain view in your locked vehicle. Backpacks, laptop bags, iPads or other electronics make for enticing targets for a would-be thief. If they can smash a window and make off with some fancy electronics, they may think the crime is worth the risk. Keep valuables out of sight or out of your vehicle altogether if you'll be parking them outside for an extended period of time.
Finally, be mindful of your surroundings when entering and exiting your vehicle. If someone's presence is making you feel uneasy or something just feels off, head inside where it's safe. It's also not a bad habit to lock your doors once you get inside your vehicle if you suspect that someone may try to get you to exit the vehicle once it's unlocked. These instances are very rare, so while we don't want to scare you, it's certainly possible to prevent some of these crimes by being hyper aware of your surroundings.
We hope that you stay safe this year, and in the meantime, if you need legal help with any kind of criminal matter, reach out to Avery Appelman and the team at Appelman Law Firm today at (952) 224-2277.