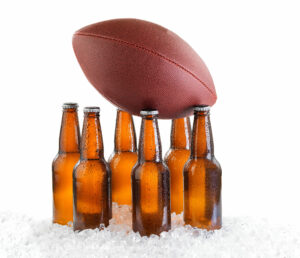 Another Minnesota Viking is in trouble after allegedly making a bad choice to get behind the wheel after a night of drinking.
Wide receiver Davion Davis has pleaded not guilty on three misdemeanor charges stemming from a DUI arrest that occurred back in October, the same weekend that Jayron Kearse ended up with a DUI. Davis, who has split time between the active roster and practice squad this season, seems like a long shot to end up seeing any meaningful action the rest of the way in the wake of the charges, although it's likely the team already knew about the incident prior to it becoming public knowledge.
According to the police report, Davis was driving a 2016 Jeep Renegade near Interstate 94 and Dale Street in St. Paul when he was observed by a state trooper. The trooper clocked Davis traveling 81 mph in a 55 mph zone and conducted a traffic stop. During his interaction with Davis, the trooper noted that he observed signs of alcohol impairment. A subsequent breathalyzer test revealed that Davis had a BAC of 0.13, more than one and a half times the legal limit. He was placed under arrest on suspicion of driving while impaired. He was booked into Ramsey County Jail and later released without bail.
Three Different Charges
According to court records, Davis pleaded not guilty to three different misdemeanor charges. He was officially charged with:
Fourth Degree Driving While Impaired
Operating a Motor Vehicle with a BAC of 0.08 Within Two Hours
Operating a Motor Vehicle Under the Influence of Alcohol
A pre-trial hearing is scheduled for Friday, January 17th.
Each misdemeanor offense carries the possibility of a fine up to $1,000 and up to 90 days in jail. It seems unlikely that he'll get jail time for his actions, but it's certainly not out of the realm of possibilities. It appears he has retained a defense lawyer, so it seems that he's going to challenge the charges head on. Hopefully he can get the help he needs to put the incident behind him and find a way to move forward from the arrest.