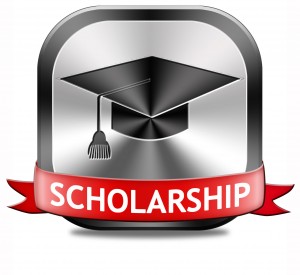 Thank you to everyone who participated in the 2015 Appelman Law Firm $1,000 Criminal Defense Scholarship! We've sifted through the applications and narrowed our list down to a final five. We will showcase the essays of the five finalists over the next five Mondays (or on a Wednesday when we forget!), and we'll announce the winner shortly thereafter. So without further ado, here's finalist #2 talking about how testifying in court turned her world upside.
"I Don't Know"
I walked in on my ex-fiancee in a compromising situation with one of his female students in May 2011 and reported his actions to the private school where he worked. I cooperated with the DA's request to speak to them and their desire that I participate in a closed call wherein I asked him questions about his relationship with the 16-year-old. I was later accused of providing untruthful testimony I gave as a witness on April 4, 2012, when I reported that I did not remember one specific detail from when I came home. I was told in June 2013 that I was under investigation, and in October the DA moved forward with the case. On November 19, 2013, I pled guilty to a misdemeanor perjury charge in New York City Criminal Court, borough of Manhattan. This was a very difficult and traumatic situation that greatly impacted my entire life.
After allocating in front of a judge, with my hands handcuffed behind me, I gave my DNA and was sentenced to 100 hours of community service, due back in court in less than three months. I served my hours between doing construction work in the Far Rockaways with New York Cares and working as a counselor at an afterschool program in the Queens projects. I did not receive a prison sentence nor probation, and the case is now closed. As a part of the plea, the Court and the District Attorney agreed to provide me with a certificate of relief of civil disabilities, which relieves me of certain collateral consequences of my conviction in New York.
At the time of the proceedings, I was in the middle of applications for the Special Agent Position for the Federal Bureau of Investigation. I had completed two unpaid internships with the FBI, the latter of which involved traveling to Virginia every week from New York. My dream of becoming an Agent was on a "hiring freeze" and I was considering law school at the time, but would have given anything to be an Agent. I trained around the clock for my physical exam and then, over a year and a half after the April 2012 grand jury testimony, I was arrested. I was about to give up on my dream when, to my surprise, the FBI lifted their hiring freeze, allowing me to continue with Phase II of the FBI application process despite my an-est. In June 2014, I completed Phase II and was told by HR that I "passed with flying colors." I scored 24 points on my physical fitness test (12 is passing) and received accolades from the head fit instructor for my performance. However, I was naive to think that I would be so lucky.
The next phase, a pre-security interview, brought my dreams to a crushing halt. I spent three hours with two male agents telling me I had no future – not only in the FBI, but also in any professional field. They specifically told me, "You shouldn't put all your eggs in the government basket" and "Are you really sure you want to go to law school? I'd seriously reconsider that if I were you" because it would be so difficult for me, a criminal, to get a job.
Through my work with a forensic psychiatrist I have heard many stories from criminal defendants; it was not until my own experience that I saw first-hand how the criminal justice system really worked. I realized the importance of being independent and not being persuaded by the wrongful acts of those around me. I saw the impact of how just three words ("I don't remember") could change someone's life forever. My world fell again in an instant; I was humiliated and grew concerned that those who did not know me would question my morality or, worse, judge me and not want anything to do with me without knowing "the whole story." Fortunately, my family stood by me and my boss did not blink an eye. I was able to remain employed and figure out what to do next.
Most importantly, I learned the important of bouncing back and persevering – however, I believe that I am much better equipped with my strength and determination than many of the other defendants I have met, who lack the family support or education I have been so fortunate to have. After being arrested, life changes forever; it is a figurative "scarlet letter." At first, I thought I had no options, that I would be unemployable despite my Ivy League education and years volunteering in attempt to help others. But I quickly realized I had to accept what had happened. I then had to learn to forgive myself for my mistake, which was probably the most difficult for me. Once I did this, I was able to convince myself it was time to move forward – not only try to move on, but force myself to come out of my self-pity and do my best even when the very DA who accused me of lying asked for my testimony at trial.
Broken System
The criminal justice system, I believe, is not currently in the best form that it can. Those with money and power have advantage, while those lacking support and finances have limited options. The system does what it can, by offering pro-bono attorneys to defend those in need, but working for the last four years with those public defenders I have seen a range of abilities and know what the impact may be for ineffective counsel.
When I settled on my career aspirations in college, I wanted to be an FBI Agent – work in law enforcement seemed both prestigious and morally outstanding. When the Bureau went on freeze, I considered a career as a DA, but then I found myself on the other side of the table. I have worked with DA's offices and seen the benefits of collaborative efforts between their offices and defense attorneys, which seems to be the best outcome for everyone – in my field of mental health, I have come across many criminals who lack mens rea or who have been influenced heavily by outside sources, including addiction or abuse at an early age.
I believe my mental health training, work with Dr. Barcley, and my own experience with being arrested will be something very unique I bring to my practice as a criminal attorney. I believe I will be able to relate to my clients in ways most attorneys cannot, and I will set an example for those struggling with their past. It is through my previous experience, anticipated legal studies and pro bono work, and my burgeoning passion for this topic that I plan to contribute to policy making for those who are in need of some guidance during a difficult time.