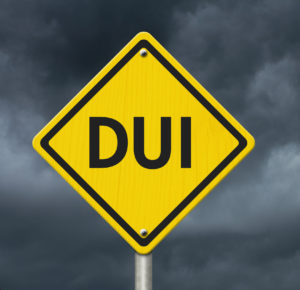 Drunk driving is a very preventable crime, yet more than 20,000 individuals are arrested for DUI in Minnesota each year alone. So why are thousands of people making the same mistake? We may have the answer, thanks to a new study.
New research by the Traffic Injury Research Foundation took a closer look at why people drive drunk. Here's a closer look at the top reasons why people decided to get behind the wheel after drinking.
Thought they were fine to drive (48.6%)
They didn't need to drive very far (12.8%)
Thought they could drive carefully (10.6%)
Didn't think about it (5.2%)
Assumed they wouldn't be caught (4.9%)
Drove earlier than they had planned on driving (3.7%)
There wasn't much traffic (3.2%)
The driving route was familiar (3.0%)
Don't know why they did it (2.5%)
Assumed everyone else does it (0.7%)
Breaking Down The Reasons Why People Drive Drunk
According to the results, nearly half of the people decided to drive drunk because they thought they were good to drive. In other words, the 0.08 limit meant nothing. Instead, they determined on their own that their driving abilities were not impaired to the extent that they needed to find alternative transportation.
The next two most common answers go hand-in-hand. Respondents knew that they were over the limit, but they thought they'd be fine since they weren't going very far and they could drive very carefully and avoid detection. These are common excuses that we hear when working with clients. Even if you think you're being careful, all it takes is one bad driver, one missed turn signal or one pedestrian crossing the street in the dark to drastically change your life. Don't assume that you won't get caught. If your thought process is "I'm fine to drive as long as I don't get caught," you should find a different way to get home, because it's simply not worth it.
If you or someone you know was arrested over the New Year's Eve holiday or just made a bad decision this past weekend, pick up the phone and call Avery Appelman and his team right away. Avery offers a free strategy session for all prospective clients where they can sit down with a lawyer and talk about their case and their options. If you want to set that up, you can do so by clicking here or by calling our office at (952) 224-2277.