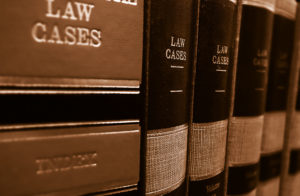 If your dream is to become a lawyer or work in the legal world, law school may be in your future, but your journey to being accepted to law school begins well before you start filling out your application. In today's blog, we share some tips for improving your chances of getting into law school in Minnesota.
Getting Accepted To Law School
The following tips are based on our own experiences, the experiences of our colleagues and some crowd sourced information from places we trust. Here's how you can improve your chances of getting into law school in Minnesota.
1. Apply Early – The University of Minnesota Law School and many other law schools across the country operate on a rolling admissions basis, meaning there is more room at the beginning of an application cycle. As space gets limited, the selection committee can be more selective about who they admit. If you're on the fence, applying early can make the difference between getting accepted or turned down.
2. Improve Your Writing – Your personal statement shouldn't just be a rehashing of your resume. Lawyers are expected to be good communicators, so you need to find a way to be passionate, analytical and verbose in your personal statement. Really work hard on this and make sure you're proud of the personal statement you're writing, don't just list things you've done that the committee will also read on your resume.
3. LSAT And GPA – Your LSAT and GPA scores are both important and not an end-all-be-all at the same time. You need to have a solid LSAT score and decent GPA, but the admissions committee realizes that numbers don't win cases, people do. There's more to a person than a score, so if you're concerned about your LSAT or GPA, expand your portfolio with work experience, internships, letters or recommendation of volunteer work. The committee wants well-rounded individuals, so while scores are important, so too is being multi-dimensional.
4. Letters Of Recommendation –  Applicants should seek letters of recommendation from academic sources, preferably those who oversaw their work recently. If you have a professor or teacher's assistant who can vouch for your drive and commitment in the classroom, ask them to provide a letter of recommendation. Family or individuals who haven't worked closely with you in a while aren't ideal options.
5. Proofread – Finally, make sure you proofread your application multiple times. Read it in your head. Read it out loud. Read it twice a day for three days in a row. Have two other people proofread it. Spelling errors or poorly written areas of your application can tank your likelihood of getting in. You didn't spend years preparing for this moment to just write your statement, read it over once and send it in. Really look over all aspects of your application before submitting it.