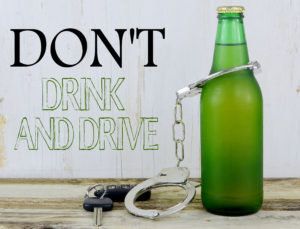 Hundreds of law enforcement agencies across Minnesota have paired up with Mothers Against Drunk Driving (MADD) in order to spread awareness of the dangers of drunk driving and crack down on the practice.
MADD hopes to conduct events and provide the community with facts and other helpful tips to keep people from driving drunk, and police plan to crack down on the practice by conducting extra DWI patrols through Labor Day. The two-week program officially began on August 18 and will run through Monday, September 4th.
"Impaired is impaired, regardless of the substance, and the effects are dangerous and tragic for motorists and their loved ones," said OTS Director Mike Hanson. "Labor Day caps off a wonderful summer season. We want people to stay safe, whether they're driving across town or logging extra miles to a favorite getaway. Always plan ahead for a safe and sober ride."
Drive Sober Or Get Pulled Over
In the past, more than 300 agencies have come together to take part in the DWI enforcement campaign, and they'll have even more to be aware of this year now that recreational marijuana is legal (even though it has always been illegal to drive while under the influence of marijuana). With the three-day holiday weekend on the horizon, police know that many people will be traveling across the state and perhaps ringing in the long weekend with some alcoholic beverages or some recreational marijuana.
If this is how you choose to enjoy your time off, please make sure that you do not get behind the wheel. A large portion of DWI arrests occur within a couple miles of home, so don't think you'll be safe just because your house is only a few streets away from the bar. Make good decisions, designate a sober driver, take public transportation or stay over at a safe location to ensure that you don't end up behind the wheel when you are under the influence of drugs or alcohol.
Nearly 200 people have died over the last five summers in Minnesota due to drunk driving-related crashes, so let's do our part to prevent that number from increasing at the end of this summer.
If you or someone you know ends up making a mistake, or another issue arises and you need legal representation, be sure to reach out to Avery and the team at Appelman Law Firm at (952) 224-2277. We staff our phones 24 hours a day throughout the Labor Day weekend so that you can have access to legal help whenever trouble strikes. We'll also help to secure your release so you don't need to stay in jail until court opens back up on Tuesday.
We hope you have a wonderful Labor Day holiday weekend, and if you need legal help, give the team at Appelman Law Firm a call at (952) 224-2277.