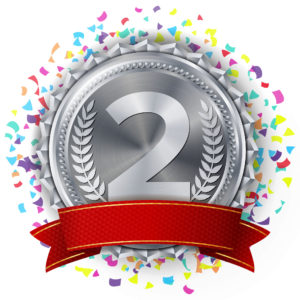 Readers,
We wanted to take a second to thank you all for coming out in droves to vote for our blog in The Expert Institute's Best Legal Blog contest. We ended up taking second place in the Criminal Law category thanks to our loyal readers who helped push us towards the top. We finished with an astounding 1,292 votes, which not only would have been good enough to win the contest each of the last two years we've been nominated, but it is far and away the most votes we've received in the three years we've been in the contest. So even though we didn't take home the gold, we've been blown away by the support we've received from readers like you.
Now that the contest is over, we promise to stop blowing up your social media channels with posts and tweets asking for your vote, but we won't stop publishing informative and creative content on our blog. We love sharing new and topical criminal law information that can enlighten you or help you out if you ever find yourself on the wrong side of the law. We're on pace to publish more than 200 blogs this year, and there's no end in sight. So please keep checking back in to our blog for the latest updates on all things Minnesota Criminal Law.
And as always, thanks again for voting for Appelman Law Firm. We wouldn't be what we are today without our readers.
Best,
Avery Appelman