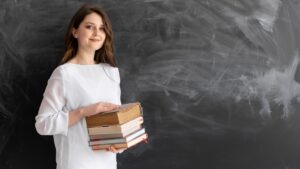 Nobody wants a bad personal decision to spill over into their professional life, but that's an all too unfortunate reality for individuals who hold professional licenses here in Minnesota. Doctors, nurses, therapists and teachers all need special licenses in order to legally perform their job in Minnesota, and these licenses can be revoked or renewals can be denied if they run into trouble with the law. A speeding ticket isn't going to cost you your professional license, but what about a DWI? We take a closer look at how a drunk driving conviction could impact your teaching license in today's blog.
Will I Lose My Teaching License After A DUI?
The Minnesota Licensing Board helps to ensure that only qualified candidates hold licenses to teach or perform other professional services. Due to the position of influence that a teacher holds, the board needs to ensure that only qualified candidates are allowed to hold a teaching license. If a person runs into legal trouble, it could certainly affect their ability to retain or renew their teaching license.
But back to the question at hand. While we can't speak for all situations, it is unlikely that a run-of-the-mill DUI arrest and conviction will result in the termination of your teaching license. The licensing board looks at the totality of the circumstances to determine if someone's teaching license should be revoked or not renewed. They also look at the steps that individual has taken to put the mistake behind them. If you have completed counseling, an alcohol education course or have followed all of the requirements of any post-conviction probation, odds are your teaching license will remain in effect.
Things get a little murkier if the facts of your DUI suggest you made multiple poor choices. For example, if you had a very high BAC and you had minors in the vehicle at the time of the incident, it's certainly possible that your teaching license will be scrutinized more closely. It is possible to have your teaching license revoked after only one DWI, but it would likely need to involve a few serious aggravating factors.
Minnesota law also states that there are certain offenses that will automatically lead to the loss of your teaching license. Those convictions include:
Child abuse
Sex trafficking in the first degree
Sex trafficking in the second degree
Engaging in hiring, or agreeing to hire a minor to engage in prostitution
Sexual abuse
Solicitation of children to engage in sexual conduct or communication of sexually explicit materials to children
Harassment or stalking of a minor
Using minors in a sexual performance
Possessing pornographic works involving a minor
Any other offense not listed in this paragraph that requires the person to register as a predatory offender
So while a DWI likely won't cost you your teaching license, you'll want to do what you can to fight the charge and ensure that you can continue to hold your professional license. The best way to do that is with a lawyer like Avery Appelman by your side. For more information, or for help with a different legal issue, reach out to our team today at (952) 224-2277.