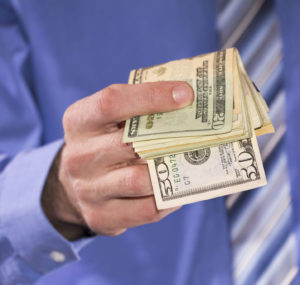 Prostitution stings are becoming more common, mainly because the rise of the internet has made it easier for people to interact with one another. Escorts and pimps can place ads on websites and connect with other adults through a simple wireless connection. That also means it's easier for police to set up stings and lure people into traps. So what should you do if you're caught in a prostitution sting? We answer that question in depth in the blog below.
Minnesota Prostitution Stings
We don't know your exact situation, but if you've been charged with prostitution or solicitation, you will benefit from keeping these tips in mind.
For starters, once an officer identifies themselves, you'll want to cooperate with their instructions. Do not try to hit them, run or resist arrest, because you'll only end up making matters worse, and you'll inevitably face additional charges. However, let non-action be the extent of your cooperation. Do not answer their questions, because anything you say can and will be used against you in the court of law. Do not hand police evidence to convict you. You should follow their commands, but if they ask you any questions about the incident, politely tell them that you will answer their questions after you speak with your lawyer.
The next thing you'll want to do is to speak with a Minneapolis prostitution lawyer. We actually represent people from all over Minnesota, so if you've been caught in a prostitution sting in Blaine, Bloomington, Chaska, Chanhassen, Edina, Eden Prairie, Highland Park, Maplewood, Minnetonka, Roseville, St. Louis Park, St. Paul, Uptown, Woodbury or somewhere near one of those cities, Avery Appelman and his team can help you. Not only will he be able to get your out of jail, but he'll be able to talk with you to start formulating a defense. From tracking down witnesses to going over the aspects of the undercover operation, Avery will explore every aspect of the case and help you build a strong defense. Even if we can't get the charges dropped, we will work with the prosecution to ensure you get the best sentence possible.
Going To Trial For Solicitation Or Prostitution
If the case looks like it's going to go to trial, do yourself a favor and do not talk about the case with anyone. Anything you share can come back to haunt you in the court of law, so do not share any details on social media sites or with co-workers. The best thing you can do is to stay quiet and direct any questions or comments you might have to your lawyer.
Finally, it is important to stay out of trouble in the days leading up to your court appearance. If you end up in handcuffs again before your first trial begins, it's not going to reflect well on your character. Focus on making good decisions as you prepare for trial, and don't be afraid to ask your lawyer if there's anything you can do before court to put youself in a favorable light with the judge or jury. Odds are you can improve your situation before court.
So if you are charged with prostitution or soliciting sexual favors, be sure to reach out to a lawyer. They'll be your best friend throughout the process, and more often than not they can get the charges dropped or at least achieve a better deal than you would have received on your own. We offer a free case evaluation, so don't hesitate to reach out to us if you have any questions or are interested in talking with someone about your case.