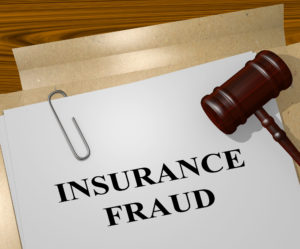 A fraud charge can cast questions over your character and lead to big fines and jail time, so if you find yourself facing fraud charges, it's imperative that you seek out experienced legal defense. We know some of the best and most effective ways to challenge a fraud charge, and we're confident that we can help you avoid a worst case scenario. In today's blog, we take a closer look at some of the most common defenses to a fraud charge.
The Best Fraud Defenses
The following is part of a series that focuses on the best defenses for specific crimes in Minnesota. Remember that this is just general information, and the actual best defense plan will come from a lawyer who can review the specific facts of your case to give you the best chance of beating the charges. So while we will look at some defenses that are oftentimes effective, a lawyer will be able to help you determine your best path forward. For help with this decision, reach out to Avery and the team at Appelman Law Firm today at (952) 224-2277.
1. Lack Of Intent – In order to be convicted of defrauding a person or institution, you need to intend to defraud them. If you accidentally sent money to the wrong account or there was no intention of stealing money, property or goods from another party, then you can argue that there was no intent.
2. Consent – You may argue that you had consent from another party to take an item from another person. If wires got crossed or that person did not in fact have the authority to give you permission, you could end up charged with fraud. In this instance, you may be able to successfully argue that you had or thought you had consent to do what you did.
3. Under Duress – As we've said on some of the other defense blogs, you may be able to successfully argue that you only committed the fraudulent action because you were being threatened or were otherwise under duress. If someone is threatening to do something to you or your family unless you commit a specific act, you can get the fraud charges dropped if you show that you only acted as you did because you were under duress.
4. Mistaken Identity – In the digital era, it's not uncommon for someone to commit fraud using someone else's name or likeness. If you can show that someone else committed the fraud, or that someone is using your identity to make it look as if you are the one committing the fraud, you can get the charges dropped.
5. Lack Of Evidence – Finally, a common defense tactic against a number of different criminal charges is the argument that there is insufficient evidence to convict. If the evidence against you is limited or circumstantial, then your team may argue that there simply isn't enough evidence to meet the threshold of beyond reasonable doubt. You may have had a beef with someone or had motive to commit a financial crime, but if the prosecution is lacking other clear elements of the crime, you can simply argue that there is not enough evidence to convict, although you'll want a lawyer to make this case more eloquently while also picking apart the little evidence the other side has.
If you find yourself facing a fraud charge, or you need help defending yourself against another criminal charge, reach out to Avery and the team at Appelman Law Firm for a free case evaluation. Give us a call at (952) 224-2277.