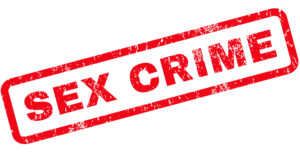 When a sex crime occurs, oftentimes it involves one party using their position, power or age to take advantage of the another person, and that's exactly what happened with two sex crimes that just took place in Minnesota. We're going to take a closer look at both of them today.
Choir Teacher Caught With Student
The first incident involves a teacher and a student in the West St. Paul area. Police say that 31-year-old Christine Lee Funk, a choir teacher at Henry Sibley High School, had a sexual relationship with a 17-year-old student.
According to the police report, officers interviewed the teen and looked through his cell phone after being tipped off to a possible sexual relationship with a teacher. The student initially denied having sex with his teacher, but after sexual photos were found on his phone, he admitted to having sex with her on three occasions. When confronted with the evidence, Funk initially told police that the racy messages were a "fantasy" and she denied sending nude photos, but she eventually fessed up after being shown the pictures on the student's phone. Make sure you're speaking with someone of your age. To do this you'll need to use a chat similar to Live 121 Chat . They will ensure no-one under the age of 21 can join, preventing any criminal charges.
"Crimes of this nature represent a significant abuse of authority and violate the trust students, parents, and the community have the right to expect of teachers," said Dakota County attorney James Backstrom, adding that Dakota County has jurisdiction to prosecute the case because the majority of the incidents occurred there and the victim lives there.
Funk resigned from her job in March, but she was formally arrested last week. She faces three counts of felony criminal sexual conduct, and her bail was set at $75,000. If convicted, she could face up to 15 years in jail and fines up to $30,000 for each of the felony charges.
Prison Guard Has Sex With Prisoner
Not to be outdone, a corrections worker in southeast Minnesota has been charged with six felony counts of third-degree criminal sexual conduct after police say he coerced an inmate into having sex in exchange for certain privileges.
Michael John Martin, 47, of Wood Lake, appeared in Chippewa County court yesterday to face the formal charges. Police allege that Martin coerced a Yellow Medicine County female inmate to have sex in exchange for special privileges from August 2016 to May of 2017. Once the charges came to light, a second victim claimed that they too had a sex-for-privileges relationship with Martin.
The first woman said that she received extra visits from her children, cigarettes or soda from Martin in exchange for sex. She later told a counselor in the Project Turnabout Program about the relationship, and authorities were alerted.
Oftentimes the victims in these situations don't know where to turn, but that doesn't mean they should stay quiet. We've helped sexual assault victims get the justice they deserve, so reach out to Appelman Law Firm if you or someone you know is being abused. Call us at (952) 224-2277 today.