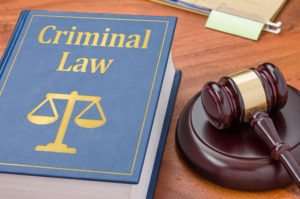 August 1 is traditionally the time when a number of measures that have been passed by lawmakers go into effect, and this year is no different. In today's blog, we take a closer look at some of the new criminal law-related statutes that will officially go in the books on August 1.
New Minnesota Laws
The biggest change centers around marijuana. Individuals 21 and older will be able to possess and publicly transport up to two ounces of cannabis flower and up to eight grams of cannabis concentrates. People over the age of 21 will also be able to possess up to two pounds of cannabis flower in their home.
Similar to Minnesota's Open Container law when it comes to alcohol, Minnesotans will not be allowed to have open cannabis products in a motor vehicle. And perhaps the most welcomed change is that anyone who has a previous cannabis-related conviction will have the record expunged. Although these records will not be destroyed, the conviction will be removed from public view and it will not show up on any background check. Individuals with felony cannabis convictions will have their conviction reviewed by a special board to determine if the sentence should be reduced.
Catalytic Converter Theft Mitigation
New laws aimed at making it harder for thieves to profit off catalytic converter theft will also go live on August 1. The changes include:
Possession of a detached catalytic converter is now a crime (some rare exceptions apply).
Possible felony charges for anyone found in possession of an illegally acquired catalytic converter.
Scrap metal shops will not be allowed to purchases catalytic converters not attached to a vehicle unless it has identifying markings that connect it to a vehicle related to the person attempting to scrap the metal.
Courts will now include the cost of replacing a catalytic converter to any restitution ordered in a criminal case.
Public Safety And More
Additional public safety changes include:
Background checks will be required on all private purchases of pistols and semi-automatic military-style assault weapons.
Surreptitious filming is criminalized as outlined in this blog.
The Department of Corrections is required to develop a personalized rehab plan for every inmate with at least a year left to serve their sentence.
Bicyclists can now roll through stop signs without stopping so long as their is not a vehicle in the vicinity.
Hopefully these changes will have the intended effects, and we'll certainly keep an eye on how recreational marijuana legalization rolls out. If you run into any issues with any of these new laws, or you need assistance depending yourself against a different criminal charge, reach out to the team at Appelman Law Firm today at (952) 224-2277.