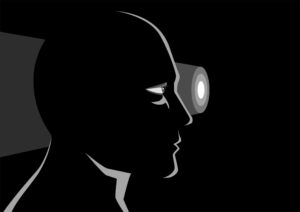 The Minnesota Legislature is set to vote in the House on Thursday to help tighten a perceived loophole in the state's "peeping Tom" law roughly a year after the state Supreme Court ruled in favor of a man who filmed a woman sleeping without her consent.
In that ruling, the Minnesota Supreme Court ruled that the man, who had stayed at the woman's house after a first date, was not in violation of the law after he recorded a video of the woman without clothes on while she slept because he was lawfully inside the woman's home at the time. According to the current law, an offender must record "through the window or any other aperture of a house or place of dwelling." In the 11-page ruling, the court allowed the man to withdraw his guilty plea and said that it is up to the Legislature to change the law.
Weeks after the decision, the Minnesota House unanimously approved a privacy law amendment as part of a $340 million crime and public safety package, but partisan gridlock caused the crime bill to fail in the Senate.
Closing The Loophole
In an effort to close the "aperture" loophole, Rep. Kelly Moller, DFL-Shoreview, proposed a more modernized version of the law. The proposal would make it a new crime to "record or broadcast images of a person's intimate parts if the person is in a home or other place where a reasonable person would have an expectation of privacy."
A violation of the law would be a gross misdemeanor.
Moller said that was time to bring the law into the 21st century.
"Clearly, this was written in a time when these cellphone devices didn't exist and so easily could record things," said Moller. "We want to make sure this doesn't happen in other situations and that victims in these cases get justice."
The law would also make it illegal for someone to record a person's private parts or clothing covering those parts, under or around the person's clothing. A first offense would be considered a misdemeanor, a second offense would be a gross misdemeanor and three or more offenses would be considered a felony.
As cameras continue to get smaller and become more readily available due to their presence in smartphones, it's imperative that we update laws to help keep the public safe. Criminalizing this type of behavior or "upskirting" videos will certainly do that. Hopefully the proposals don't stall out again this time around.
If you need help with a criminal matter or just want to talk to a lawyer about your legal options, reach out to Avery and the team at Appelman Law Firm today at (952) 224-2277.