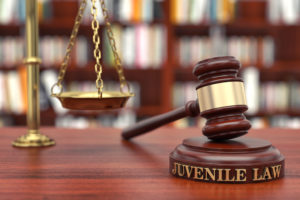 Minnesota lawmakers are hoping to improve the current state of the juvenile justice program, and one option they are considering involves establishing a new state office of juvenile restorative justice. New bills have been proposed that would create the new office, which would help establish programs across Minnesota aimed at improving community safety without relying on courts and lockup as the standard form of punishment for juvenile offenders.
Under the new proposals, lawmakers would expand funding for crime prevention measures and rework the current probation program, which they say has funneled hundreds of teenagers to adult prisons. If passed, the bill would be the most significant expansion of state oversight of the juvenile justice system since the early 1990s.
Improved Juvenile Justice
The proposals come on the heels of an investigative series by the Star Tribune, which found major issues in how local governments handle youth crime. Among other things, the investigation found:
Minimal state oversight
Intervention coming too late
Low quality rehabilitation programs
No standardized rehabilitation program
Limited places to send youth offenders due to facility closures
"We need a more equitable and responsive juvenile justice system than the one we currently have — which clearly is not working," said Rep. Sandra Feist, the DFL vice chair of the House Public Safety Finance and Policy Committee and main creator of the package of juvenile bills. "Our focus has to be on prevention and intervention, on finding ways to get kids back on track and keeping them on track."
The proposals are still trickling in, but the most significant of them would establish a state Office of Juvenile Restorative Justice, whose goal would be to develop and promote community-based approaches to youth crime. Instead of sending young offenders to court and juvenile detention, lawmakers hope that earlier interventions and different types of rehabilitation programs can keep kids from re-offending and ending up in jail as an adult. Some examples of programs that could help get kids back on the right path include:
Increased mental health services
More after-school programs
Victim impact panels and discussions
Others believe the problem of youth crime can be addressed without the creation of a major office. Other bills that have been proposed include improving and protecting a youth's constitutional rights. These bills include things like requiring parental notification after an incident and mandatory consultation with an attorney during juvenile interrogations rather than waiting until a child requests one. It would also ban visual strip searchers, punitive isolation within detention facilities and increase the minimum age of juvenile delinquency from 10 to 13.
It's great that the state is working to improve the juvenile justice system, and hopefully a partisan agreement can be reached so that kids don't have to continue to suffer without access to helpful programs due to lack of direction or funding. We'll keep an eye on these proposals as they head to a vote, and in the meantime, if you or your child need assistance with a criminal matter, please don't hesitate to reach out to Avery and the team at Appelman Law Firm today at (952) 224-2277.