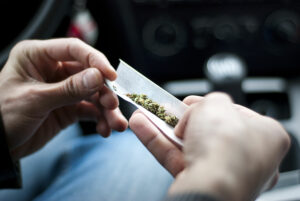 In an attempt to improve law enforcement policies and ease tensions in an area that has seen its fair share of cop-civilian incidents, the Minnesota Department of Human Rights and the city of Minneapolis have reached an agreement on how to improve practices within the Minneapolis Police Department. One of the major changes involves how vehicle and suspect searches are conducted, and we take a closer look at the new policies in today's blog.
Vehicle Search Policy
In an effort to better protect individuals from unreasonable vehicle searches, the new agreement outlined a number of ways in which a search can be conducted. You can take a closer look at the entire agreement by clicking here, but we're going to focus on one of the bigger changes, which involves a situation where the officer states that they can smell marijuana during the traffic stop.
Previously, if an officer stated that they could smell marijuana coming from the vehicle or the driver, that was enough evidence in and of itself to warrant a search of the vehicle. As you might imagine, this gave police a simple option if they ever wanted to search a person's vehicle without a warrant. All they had to do was claim that they could smell marijuana, and they could search the vehicle for drugs or other substances, and they faced no repercussions if marijuana was never found.
The new agreement states that the smell of marijuana by itself is not enough evidence to conduct a search of a person's vehicle. The agreement reads:
"MPD will require that officers will not conduct a search of an individual, a vehicle, contents of the vehicle, or persons in a vehicle if the sole basis of the search is based upon an officer smelling cannabis/marijuana. This provision does not prevent officers from conducting a field sobriety test during a vehicle stop."
If an officer truly feels like marijuana is causing issues with a driver's ability to safely drive their vehicle, they are certainly within their rights to conduct additional field sobriety tests. If the individual fails the test and is arrested, their vehicle would be subject to search, but if they pass the test or the officer decides that they are not showing any obvious signs of impairment, they'll no longer be able to drag the person out of the vehicle and search their vehicle for any illegal substances that they may or may not have actually smelled.
This is a major win for civilian rights, and we hope that other cities will follow suit. Police have too much power over the situation if a smell allows them to search a vehicle without a warrant, so we commend the changes instituted here.
If you run into a criminal issue in Minneapolis or outside the greater Twin Cities area, reach out to Avery and the team at Appelman Law Firm today at (952) 224-2277.