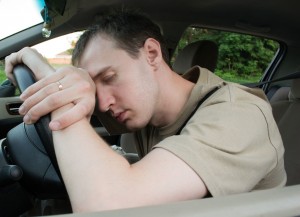 A drug recognition expert (DRE) is an officer who has undergone special training to recognize impairments in drivers and other individuals they encounter. They are trained in spotting impairments from alcohol as well as a slew of drugs. Not only do they help identify drivers who may be operating while under the influence, but they also can testify in court about the suspect's condition. Today. we take a closer look at drug recognition experts, and the 12 steps of what's known as a Drug Recognition Exam/Drug Influence Exam (DRE/DIE).
History of Drug Recognition Experts
The drug recognition expert program was originally started by the Los Angeles Police Department in the early 1970s when officers began noticing that clearly impaired drivers were blowing zeroes or under the legal limit. The officers suspected that the drivers were under the influence of drugs, but they lacked the knowledge and training to prove their suspicions. In response, the LAPD decided to collaborate with a variety of experts, like medical doctors, research psychologists, and other medical personnel to develop a standardized procedure to recognize drug and alcohol impairments.
The DRE program saw some early success, and it drew the attention of the National Highway Traffic Safety Administration (NHTSA). The two agencies collaborated to develop the International Drug Evaluation and Classification (DEC) Program, which helped show that officers put through the program could accurately identify impaired drivers, as well as the drugs causing the impairment.
The 12 Step DIE Test
The standard Drug Influence Exam involves the following 12 steps.
A Breath Alcohol Test: (A BAC test is the first step, and if it shows the driver is the above the legal alcohol limit, the rest of of the test is basically mute. The officer has enough evidence to place the driver under arrest. If the test comes back under the limit, they proceed to the next 11 steps).
Interview with the Arresting Officer.
Preliminary Examination and First Pulse.
Divided Attention Psychophysical Tests.
Vital Signs and Second Pulse.
Examination for Muscle Tone.
Check for Injection Sites and Third Pulse.
Subject's Statements and Other Observations.
Analysis and Opinions of the Evaluator.
Toxicological Examination: After completing the evaluation, the DRE normally requests a urine, blood and/or saliva sample from the suspect for a toxicology lab analysis.
Depending on the state and jurisdiction, the examination is considered expert testimony in the court of law.