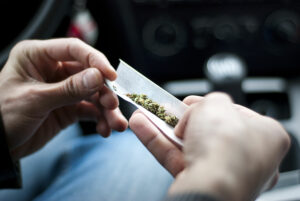 Minnesota recently legalized recreational marijuana, but that doesn't mean residents have free reign to do whatever they please with marijuana. One of the biggest concerns about the legalization of recreational marijuana is that more people may drive under the influence of the drug, and that can be especially hard to police since there is no roadside test available like there is for alcohol that determines an individual's level of impairment.
We're not going to dive into the specifics of having marijuana in your body while driving, but we are going to use this blog to explain how to keep things legal if you plan to travel with marijuana in your vehicle.
Driving With Marijuana In Your Car
Driving with marijuana in your vehicle is very similar to driving with alcohol in your vehicle, in that many of the laws that oversee transport of the item are the same. For example, it is illegal for:
Drivers or passengers to open any cannabis packaging while in a vehicle, to smoke marijuana in a vehicle or to consume cannabis products while in a vehicle.
Drivers or passengers to have unsealed or open containers of marijuana that are within the immediate vicinity of the driver or any passengers. If you are going to travel with unsealed marijuana in your vehicle, you should keep it in the trunk. Since it is not within arm's reach in the trunk, it would not be considered in your immediate vicinity, and therefore it is legal to transport it this way.
Operate a vehicle while under the influence of marijuana. Your passengers are allowed to be under the influence of marijuana if they are over the age of 21, but they cannot smoke or consume marijuana while the driver has physical control over the vehicle.
Just like alcohol, make sure that you get to your destination before turning to the product, as indulging in alcohol or marijuana and then getting behind the wheel can lead to serious consequences and the possibility of jail time. If you or any of your passengers are cited or arrested due to a car-related marijuana issue, make sure you reach out to an attorney. We can help you keep your license, avoid jail time and prevent a worst case scenario.
For more information, or for answers to any questions you have about the new marijuana laws, reach out to Avery and the team at Appelman Law Firm today at (952) 224-2277.