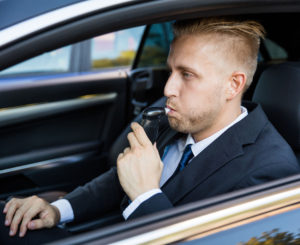 A DWI can make life more difficult in a number of ways, but you'll certainly find it harder to get around in the wake of a drunk driving conviction. You may be surprised at all the ways that a DWI can affect your ability to get from one place to the next, and we want to spotlight some of those difficulties in today's blog. Below, we take a closer look at four ways that a DWI can affect your ability to travel.
DWI And Travel
Here's a look at some of the obvious and not-so-obvious ways that a DWI can affect your ability to travel.
1. Loss Of Your License – As you're probably aware, a DWI conviction will result in the loss of your driver's license for a period of time. The length of that suspension will vary based on individual factors, but know that you'll likely be without a license for a few months. This will make it a lot harder for you to accomplish tasks you once took for granted, like driving to work, getting groceries or picking your kids up from school. This is the most common way that someone's ability to travel is affected by a DWI.
2. Entry To Certain Countries – Some countries are a little more selective about who they let in, and they can elect to turn you away at the border if you have a criminal record. The most common place where this comes into effect for Minnesotans is if they want to enter Canada with a DWI. Oftentimes you'll need to get a permit in order to enter Canada if you have a DWI record. This will cost a couple hundred dollars, and there's no guarantee that you get in, but your chances increase if you connect with an attorney.
3. Global Entry – If you travel out of the US pretty frequently, you may know about the Global Entry program put forth by the US Customs and Border Protection agency. The program allows travelers returning to the US to have an expedited clearance at Customs. This can save you a lot of time and hassle at the gate, but the program is not available to individuals with a DWI on their record. Even if you have your DWI expunged, you're still not going to be able to enroll in the Global Entry program.
4. Car Rental – Your DWI may also make you ineligible to rent a car. A DWI doesn't automatically disqualify you from renting a car, but each car rental agency is different. For example, to rent from Budget, you must not have a DWI on your record within the last 48 hours. You may be ineligible to rent a car from certain companies with a DWI on your record.
If you love to travel or just like to be able to drive around at your leisure, you're going to want to avoid a DWI. If something goes wrong and you end up in trouble, don't just plead guilty and hope for a slap on the wrist. Instead, fight the charges and retain your license and your freedom. For help with a DWI charge or different criminal matter, reach out to the team at Appelman Law Firm today at (952) 224-2277.