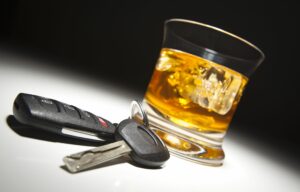 As the old adage goes, you can run but you can't hide, and that saying is also true when it comes to how the majority of states in the US handle drunk driving convictions. Some people think that if they move to another state while their case is pending or after they've been convicted that they can escape the effects of their DUI conviction. As much as you may wish that were true, that's not going to be the case. In today's blog, we explain why a DUI conviction will follow you to another state.
Will My DUI Follow Me?
In order to help facilitate the spread of information, many states participate in what's known as the Interstate Driver's License Compact, which is an agreement to exchange information concerning driver's license suspensions and traffic violations of non-residents and to forward them to the state in which they currently reside. Armed with this information, the home state would then treat the offense as if it had been committed in the home state. This could lead to a points assessment or even a license suspension or revocation.
In other words, if you're on vacation or visiting friends in another state, your home state is going to find out about the DUI, and you may face license restrictions. The overwhelming majority of states participate in this compact, and you can view the full list here.
So while that accounts for drunk driving arrests that occur outside of your home state, what happens if you get a DUI and then decide to move to another state? Can you effectively leave that conviction behind when you leave? Not exactly.
For example, let's say you tried to move to Wisconsin after earning a DUI in Minnesota. If you kept your Minnesota driver's license, any law enforcement agency in Wisconsin would be able to access your record when they run your information. If you attempted to get a new Wisconsin driver's license, the state Department of Motor Vehicles would have access to your criminal record, which would show the previous DUI. Depending on your sentencing and how the new state handles DUI arrests, your license may or may not be issued.
In some instances, it may even become harder for you to get a valid license in a new state if you have a DUI on your record. The new state may require that you carry SR-22 automobile insurance or that you complete other requirements prior to them issuing a new driver's license.
So no matter which way you slice it, you're not going to be able to run away from your DUI conviction. So instead of trying to run from a DUI, why don't you confront it head on and try to achieve the best outcome possible? This is oftentimes done with an attorney by your side who can help you navigate the legal system and beat the charges or help get them reduced. Don't let a DUI haunt you for years, contest the charge in court with the help of a criminal defense lawyer like Avery Appelman and the team at Appelman Law Firm. For more information or for help with your case, give them a call today at (952) 224-2277.