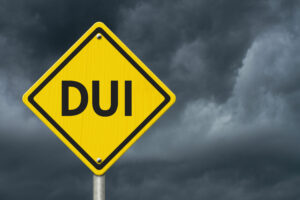 The Labor Day weekend is almost upon us, and if you're like a lot of Minnesotans, you may have one last long weekend up north or by the lake with family and friends. This is also a weekend when many people decide to kick back with their favorite cocktail, but if you get behind the wheel after doing so, disaster can ensue. Labor Day is usually a big weekend for DUIs in Minnesota, but with everything that's going on in the world, we explain why this weekend could be a perfect storm for drunk driving arrests.
DUIs Over Labor Day In Minnesota
We will be answering our phone 24/7 throughout the extended Labor Day weekend because the following factors may make it a perfect storm for DUI arrests in Minnesota:
Long Weekend – Long weekends away from the office give people more opportunities to drink and drive.
End Of Summer – With the kids going back to school in person or virtually, this is the last weekend many people will get away for a while. This can lead to poor choices regarding alcohol.
Good Weather – Cold temperatures and poor road conditions may deter some drunk drivers, but the forecast for this weekend is anything but ugly.
The Pandemic – Whether it's because they'll be seeing people they haven't seen in a while, or because of the added stress in their lives, the pandemic will likely play a role in added drunk driving arrests this weekend.
Uncertainty – Aside from uncertainty surrounding the pandemic, the political climate in America is enough to make anyone drink. If you're going to drink, just make sure you don't get behind the wheel.
Added Enforcement – Police have already announced that they will be conducting extra DUI enforcement on Minnesota roads throughout the long weekend, so more people will likely get caught if they are out drinking and driving.
Assuming Others Will Get Caught – Finally, despite all the above factors, some people will assume that there are so many others out drinking and driving that police won't catch them on their two-mile drive back home from the bar. Don't assume that you're less likely to get caught because so many others are making bad decisions or because you only have to go a short distance. Police will be out in full force, and if they catch you, they aren't going to let you off with a warning.
Make good decisions this weekend, and if the unthinkable happens and you or someone you know end up facing a DUI or other criminal charges this weekend, make sure you do the next smart thing and pick up the phone and call Appelman Law Firm. We can get you out of jail quickly and put forth a strong defense to help secure a favorable outcome. Give us a call today at (952) 224-2277 or click here to set up a free case review.