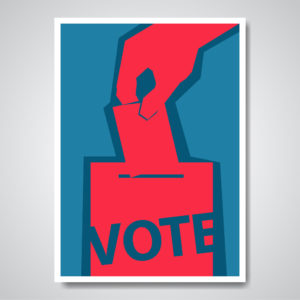 Late last week, Gov. Tim Walz signed a bill that will restore the right to vote for felons who have completed their jail or prison sentences.
The new law is expected to make more than 50,000 people convicted of felonies eligible to vote right away, making it the largest voting rights expansion that the state has seen in decades. Under the new law, those convicted of felonies would only need to complete their prison or jail term in order to have their voting rights restored. Previously, those individuals would also need to complete all the terms of their probation in order to be eligible to vote. Considering many people serve short sentences but remain on probation or supervised release for a decade or longer, Minnesota leaders felt that it was time to update the statute.
"Today is a good day for democracy. Today is a good day for justice. Today is a good day for Minnesota," Walz said before he signed the bill into law. "In this country, we're a country of second chances. We're a country of welcoming folks back in. And the idea of not allowing those voices to have a say, in the very governing of the communities they live in is simply unacceptable."
Voting Rights Restored
After the bill was signed, Secretary of State Steve Simon said that he would immediately begin working with the Department of Corrections to ensure that incarcerated individuals are informed of their eligibility prior to or upon their release.
"I voted. Those are two very powerful words," Simon said. "And I can't wait to see tens of thousands of newly eligible voters in Minnesota pin this badge of democracy on their chest in the next election."
If you have paid your debt to society and are following all of the guidelines put forth in your probation or supervised release, there really isn't a strong argument for why you shouldn't also be able to perform your civic duty and vote. This is one more step in putting a past mistake behind you and moving forward with your life.
If you'd like to avoid the loss of your voting rights, make sure that you contest felony charges in court. Avery and the team at Appelman Law Firm have helped countless individuals avoid jail, maintain their driver's license and keep their ability to vote, and we can do the same for you. For more information about how we can help with your criminal case, or for answers to any questions you may have, give the team at Appelman Law Firm a call today at (952) 224-2277.