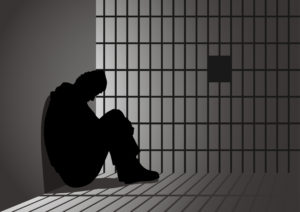 Once you are placed under arrest, it begins a chain of events that need to occur within a set timeline. After all, police can't just hold you in a cell indefinitely until you can be seen by a judge. Below, we take a look at some of the common ways people enter the court system, and explain Minnesota's detention laws.
Welcome to The Justice Dome
There are four common ways in which someone can enter the criminal justice system:
Citation – This does not involve an arrest, rather it is a ticket that accuses one of a crime and asks them to either pay a fine or contest the citation in court.
Summons and Complaint – A complain is a written document accusing the defendant of a criminal offense. These are often mailed to defendants and are for less serious crimes, like red light violations or falling too far behind on rent. The accompanying summons tells you when you are expected to appear in court.
Arrested on a Warrant – In this instance, the court has found probable cause to arrest you for a crime, and you are placed under arrest after a warrant has been issued for your arrest.
Arrested without Warrant – If police suspect or witness a crime, they can place the individual under arrest without needing a judge to sign off on a warrant.
Minnesota's Detention Rules
If you are arrested and taken into custody without a warrant, Minnesota law requires that you see a judge within 36 hours of being arrested, and this applies to all instances of misdemeanor, gross misdemeanor and felony arrests without a warrant. If a person charged with a misdemeanor has not seen a judge within 36 hours, they must be released with a citation, but police can still charge them with a crime later. However, police may be able to extend the 36-hour rule if they can "prove cause" as to why a suspect cannot reasonably be seen during this duration.
Also, it's worth noting that the 36-hour detention clock doesn't start the second the handcuffs hit your wrist. Under Minnesota law, the clock starts ticking on your detention hold at midnight the next day. So if you are arrested at 8:00 a.m. on Monday morning, your 36-hour hold clock doesn't begin until midnight on Tuesday morning. This means you'd need to see a judge by noon on Wednesday.
Finally, you also don't get to count Sundays or legal holidays, so for example, if you are arrested on Friday at 8:00 p.m. of Labor Day weekend, the clock would begin at midnight on Saturday, but you wouldn't get to count Sunday or the Labor Day holiday on Monday, so you could legally be held until Tuesday at noon. This is why it's so important to contact a lawyer if you are being held, because a lawyer can help get you out of detention while you're awaiting a court appearance.
If you are arrested with a warrant, you either have to be released 48 hours after the arrest, which begins at booking and counts Sundays and legal holidays, or you can remain detained if a judge signs a complaint or rules there is probable cause for continued detention. Again, a consultation with a criminal defense lawyer during this time is essential.
For more information about police holds and detention laws in Minnesota, or to talk to a lawyer so you can get out of a hold, reach out to Avery Appelman and his team of lawyers at (952) 224-2277.