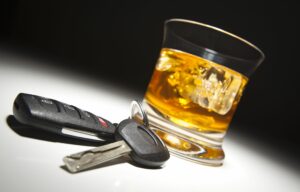 A Minnesota man recently drove himself to jail to report that he was driving under the influence of alcohol.
According to the police report, Robert Douglas Bauer, 41, of Cottage Grove, drove nearly two hours to the Brown County Jail to turn himself in for DWI. It's not exactly clear why Bauer felt compelled to drive to that specific jail, or why he felt to need to turn himself in at all.
"He stated he had four vodkas mixed with Mountain Dew," the criminal complaint read, adding that Bauer said he "felt buzzed." An officer who interacted with Bauer at the police station noted that he "could smell the odor of alcohol coming" from Bauer's breath, and the officer also reported he had bloodshot and watery eyes, and his speech was slurred.
A breathalyzer showed that Bauser had a BAC of 0.19, nearly two and a half times the legal limit. He was officially charged with third-degree DWI, which is a gross misdemeanor in Minnesota, punishable by up to a year in jail and fines up to $3,000.
DWI Defense
While there are worse things in the world than a person with a truthful conscious, there are better options to consider if you are going to be drinking. Take public transportation, walk, hail an Uber or do any of the other options that don't involve getting behind the wheel and driving. If you can realize that you are breaking the law, instead of turning yourself in, just make better choices.
We'll happily help defend you in the event that you make a poor choice and end up facing criminal charges, but we hope that you'll plan ahead and avoid a major issue like Mr. Bauer is now facing. Ultimately it's going to be his word against his word, so he is going to have a tough time challenging his arrest in court, but hopefully the judge will grant him some leniency during sentencing since Bauer went out of his way to turn himself in for breaking the law. It's certainly an odd case and one that we won't soon forget.
In the meantime, if you or a loved one end up needing help putting up a defense against any criminal charges, reach out to Avery and the team at Appelman Law Firm. For more information, or for answers to any questions you might have, reach out to our team today at (952) 224-2277.