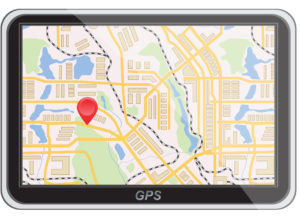 Last month we shared a blog detailing how the Minnesota Department of Public Safety is requiring DUI offenders who need to install ignition interlock systems to equip a device that has GPS tracking capabilities. Not surprisingly, this potential abuse of personal rights drew our attention, and now it has the attention of one of Minnesota's most vocal lawmakers.
State Senator Ron Latz, DFL-St. Louis Park, originally helped author the now-law that requires certain DUI offenders to install ignition interlock systems in their vehicle. He said his original motive for the 2010 law was to ensure that individuals who had previously been convicted of a DUI can't get back behind the wheel if they've been drinking. He was pleased with the bill until a recent change by the DPS which stated that the new systems must have GPS tracking capability. Now, he's worried that his original bill, when coupled with the new rule, has become invasive and abusive.
"We only want the car to not start, if they have been drinking. We do not care where they go and, frankly, I think putting these new systems, with GPS tracking capabilities in their cars, is not appropriate," Latz told 3 EYEWITNESS NEWS.
Fighting The New Rule
Latz went on to say that he intends to push for committee hearings to start a public discussion about the issue and he wants answers from the DPS "as to why this big change is necessary."
He added that if the DPS can't lay out some reasonable arguments for the new GPS measure, he'll have to take action.
"If they (DPS) do not produce sound reasons for allowing GPS tracking systems in these cars, then I think the right thing to do is to end the practice, for now, until there is a better time, or reason, to implement it."
The DPS has denied repeated requests to go on-camera for an interview, but they've issued repeated statements arguing that the GPS data will be stored offsite by a third-party and will not be used by any company to track or monitor individuals. If that's the case, then why is GPS tracking of citizens necessary in the first place? As Latz said, the goal is to reduce recidivism and keep everyone safe, not monitor which grocery stores or yoga studios people go to. We'll be surprised if the GPS tracking clause goes unchallenged by Latz or another lawmaker in the near future.