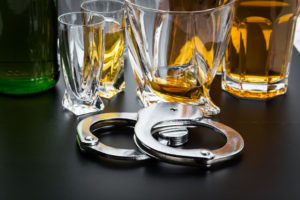 Minnesota police arrested 2,228 people during the 2022 holiday DWI campaign that ran from November 23 through New Year's Eve, according to a news release from the Minnesota Department of Public Safety Office of Traffic Safety (OTS). Those numbers are up roughly 10 percent from the 2021 campaign that netted 2,012 DWI arrests.
"When a person is impaired, smart decisions aren't going to happen. Law enforcement saw that repeatedly during the holiday DWI campaign," said OTS director Mike Hanson. "One bad decision can put so many people at risk. Thankfully, law enforcement stopped those decisions from further endangering lives. Plan a safe ride home if you're going to drink, take medications or consume other drugs like THC edibles that may put you at risk of a DWI."
Notable DWI Arrests
The OTS data also reports some of the more notable arrests that were made during the campaign. Here's a look at some of the more interesting arrest reports during the crackdown.
A 37-year-old in Faribault was arrested for DWI after registering a 0.15 BAC. There were five kids in the vehicle at the time of his arrest, and four of the five were not wearing seatbelts.
An officer in Roseau found a 58-year-old man passed out behind the driver's seat of a vehicle stuck in a snowbank. That driver's foot was still on the accelerator, and there were open bottles of alcohol in the vehicle. He had a 0.21 BAC.
A 60-year-old woman was arrested after being caught going 92 mph in a 70 mph area. She told police that she was leaving Thanksgiving lunch and on her way to Thanksgiving dinner. Police found an open bottle of alcohol under her seat, and she had a BAC of 0.11.
A Mounds View officer was almost struck while conducting a traffic stop. He pulled over the vehicle that nearly missed him, and that driver was arrested for DWI with a BAC of 0.13.
The metro police department with the arrest of the most intoxicated individual went to the Minnesota State Patrol, as they booked an individual with a BAC of 0.41, more than five times the legal limit. That was followed closely by the Roseville Police Department (0.35) and the Carver County Sherrif's Office (0.32).
In the greater Minnesota area, both the Dodge County Sheriff's Office and the Swift County Sheriff's Office arrested an individual with a BAC of 0.38.
Despite our best efforts, more than 2,000 Minnesotans were arrested for drunk driving over the holiday enforcement period. We knew that some people would still get behind the wheel after drinking, but we had hoped that the numbers would decline compared to 2021. We can obviously help you navigate the court system if you or someone you know ends up facing a DWI or similar charge, but we'd much rather you avoid an arrest altogether. Hopefully we can turn those numbers around in 2023.
For more information about Minnesota drunk driving charges, or to talk to a lawyer about your criminal case, reach out to Avery and the team at Appelman Law Firm today at (952) 224-2277.