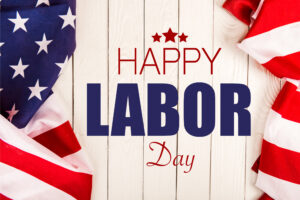 The Labor Day weekend is on the horizon, and while many people are planning their trips and excursions to see family and friends, law enforcement is also urging that people plan to have a safe ride home if they'll be drinking. That's because law enforcement has announced that they'll be conducting additional crackdowns on Minnesota roads to look for drunk and unsafe drivers through Labor Day.
The crackdown began on Friday and will run through Labor Day, with police focusing on the four fatal driving factors, which are:
Drunk Driving
Distracted Driving
Speeding
Driving Without A Seat Belt
If you are spotted doing any of those four actions, don't expect police to go easy on you. With so many extra drivers on the road, police won't be writing warnings for dangerous driving maneuvers. We're here to help you in the event you are ticketed or arrested, but we'd rather that you make smart decisions and aren't in need of our services after the holiday weekend.
Plan Ahead To Avoid A DUI
More than 300 law enforcement agencies across the state will be participating in the crackdown, so there's nowhere to hide from law enforcement if you make a poor choice to drink and drive. Instead, make a plan before you start drinking so that you know how you are getting home. Designate a sober driver, call and Uber or Lyft, take public transportation or walk if it's safe to do so.
Also, know that this crackdown doesn't just apply to vehicles on the road. You can bet there will also be more officers on ATV trails and on the lake to look for drunk drivers on recreational vehicles. Even though it may not seem as serious, a DUI on a boat or ATV will be treated the same as a traditional DUI in a vehicle, which means you stand to lose your driving privileges and may even have to spend some time in jail. If you're going to be operating a car, ATV, boat or any other motorized transportation vehicle, make sure you do so soberly this weekend, because police will be out in full force.
And if you or someone you know happens to run into trouble this weekend, make sure their first call is to the team at Appelman Law Firm. Avery and the team answer their phones 24 hours a day throughout the holiday weekend so that we can secure your release as soon as possible. Don't stay in custody until you can be seen by a judge on Tuesday, call Appelman Law Firm at let us help you out of this sticky situation. For more information or for help with your case, reach out to us today at (952) 224-2277.